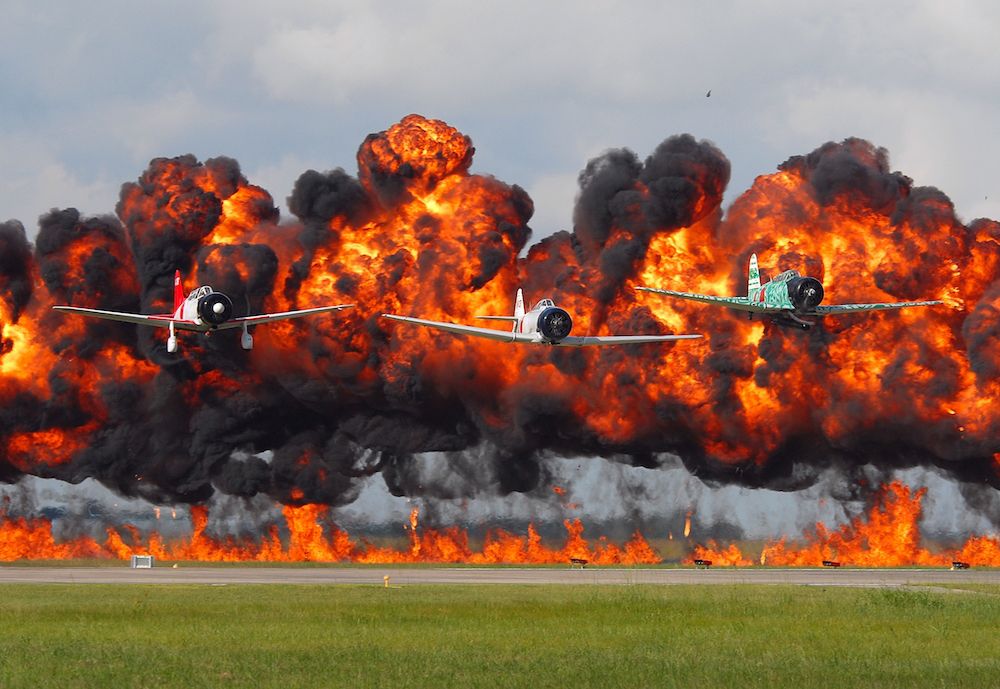 TORA! TORA! TORA! will present a dramatic recreation of the December 7, 1941 attack on Pearl Harbor. This emotionally moving crowd favorite consists of replica Zero fighters, Kate torpedo bombers and Val dive bomber aircraft, eight in total, along with realistic explosions, fire and smoke. An emotional and factual narration complete with President Roosevelt's address places you in the battle and salutes fallen soldiers on both sides of the conflict. The feature is a vivid history lesson for air show spectators.
DID YOU KNOW?
The USS Arizona still leaks fuel. It can leak up to 9 quarts a day!
Elvis Presley held a benefit concert that raised more than 10% of the USS Arizona Memorial's final cost!
Japan launched 353 aircraft for the attack on Pearl Harbor!
Six of the eight ships sunk in Pearl Harbor were put back into service for WWII! They were: the West Virginia, California, Nevada, Tennessee, Maryland, and Pennsylvania. The Oklahoma and Arizona were not able to be fixed.
The aircraft used in the movie, Tora! Tora! Tora!, were donated to the Commemorative Air Force in 1972 and the air show demonstration was created.
The act debuted at the Galveston Air Show on June 25, 1972!
Website: http://www.toratoratora.com/