Sponsorship and Advertising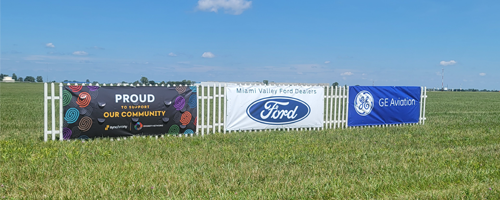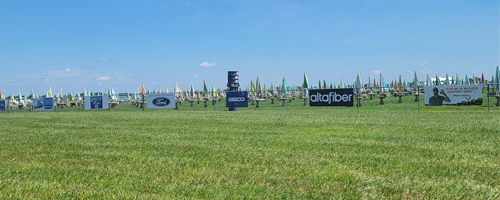 What better way to build brand awareness while at the same time fostering community pride than by partnering with one of America's premier events? Sponsorships are available at varying levels to allow for a mix of companies or organizations to participate. The CenterPoint Energy Dayton Air Show will customize an exciting sponsorship that will meet your specific needs and budget. Get top value marketing and recognition for your firm… Call us today!
Why Partner With the CenterPoint Energy Dayton Air Show?
75,000 Fans will see, hear and enjoy your sponsored attraction or specialty area
Nearly 100 million media impressions including over 11 million web site hits and 110,000 unique visitors annually
One of America's Premier Aviation events with an established tradition and reputation
Attractive Attendee Demographics with above average household income
Over 100 Air and Ground displays providing first-class entertainment for the entire family
First-class amenities and benefits for our sponsors…great fun for you and special guests!
Sponsorship Benefits Could Include:
Title naming rights of attraction or specialty area
Advertising rights on air show 2.8 million dollar advertising program
On-site recognition through signage, professional announcements and promotional displays or kiosks
Special tours or rides in performing or static aircraft
VIP on-site parking and seating for you, clients, customers or employees
Pride of involvement in patriotic and reputable community event
See our show profile (PDF)
See our show demographics (PDF)
Why Sponsor? (PDF)
Examples of Sponsorship Types:
Feature Attraction Sponsor
Company Picnic – We can handle groups from 8 to 8,000 turnkey
Click here to download our brochure to learn more about sponsoring the show.
For exhibit information, please click here.
Contact us today and let's discuss how we can help promote your business or organization. Telephone Katie Mitchell, 937-898-5901 Ext. 2040 or Click here to email us direct. We look forward to working with you.