Young Eagles Win a Flight with Sean D. Tucker Contest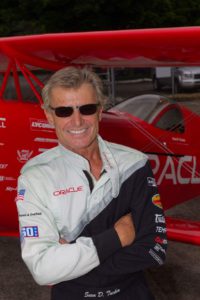 Do you long to soar like a young eagle?
Have you only flown in a commercial airplane?
If you answered YES, then this may be the contest you've been waiting to enter!
The Young Eagles Contest will award one child (who meets the below requirements) with a ride in a plane with Sean D. Tucker!
To be eligible:
You must be between the ages of 8 and 17 by June 20, 2019.
You have never flown in anything smaller than a commercial plane.
Write an essay no less than 100 words and no more than 300 words on one of the following themes:
"What I imagine my first airplane ride will be like."
Or
"What this flight will mean to me."
Be willing to be interviewed by various media formats for promotion of the air show.
Have a parent or guardian accompany you to the Vectren Dayton Air Show Thursday, June 20, 2019 no later than 9:30 a.m.
Parent/guardian must sign the standard Young Eagles waiver on the day of the flight.
All entries must be received by June 1st, 2019 at 5 PM.