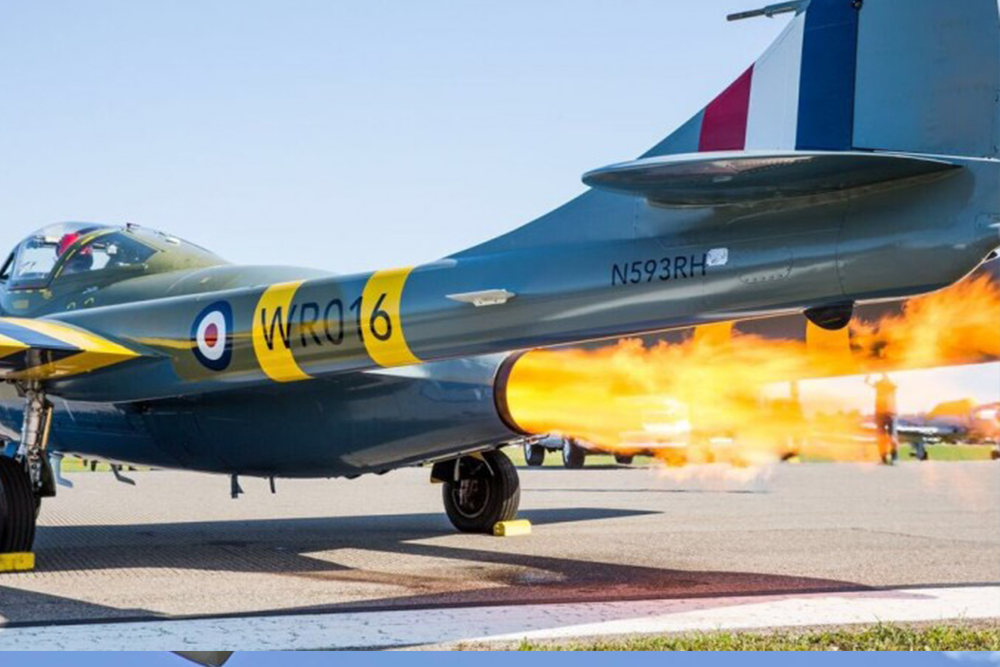 Vampire Airshows is making its' debut appearance at our show!  The Vampire is unique to the air show circuit bringing speed, noise, jet warbird aerobatics and a profile that grabs the audience's attention. The de Havilland Vampire is a historical aircraft, developed as the world's first single engine jet fighter. Only 3,300 were manufactured worldwide to replace many wartime piston-engine fighter aircraft. Nicknamed Vampy "Too," the jet will perform rolls, inverted flight, high-speed passes and more, all with an extreme smoke system.
DID YOU KNOW?
Jerry "Vlad" Conley has been flying for more than 42 years!
The de Havilland Vampire was the first single engine fighter jet!
Jerry crew up in Beaver, Ohio!
DH-115 Vampire FAST FACTS:
Engine: de Havilland Goblin 3 centrifugal turbojet
Wingspan: 38 feet
Length: 30 feet, 9 inches
Climb Rate: 4,800 feet per minute
Maximum Speed: 548 mph
Maximum Takeoff Weight: 12,390 pounds
Website: www.vampireairshows.simdif.com