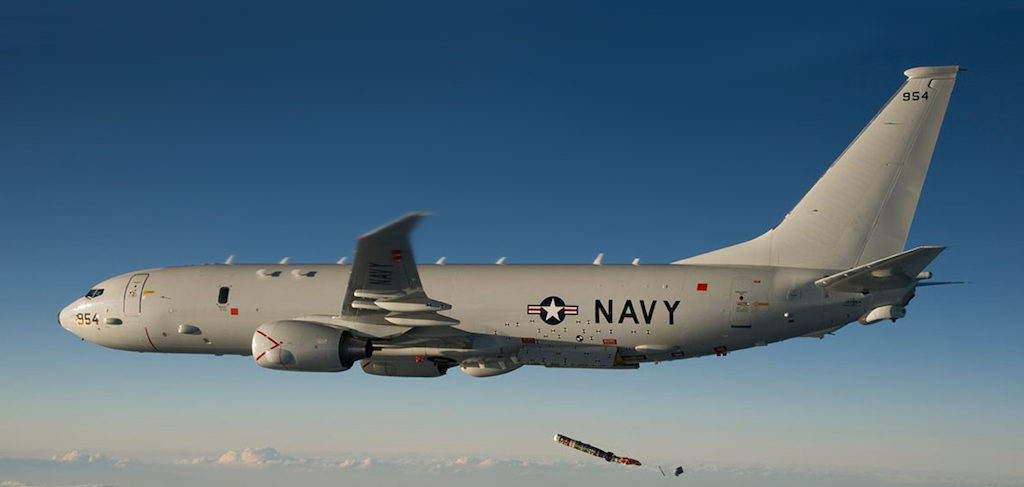 The Boeing P-8 Poseidon will make its first appearance at the Vectren Dayton Air Show. The P- 8 is the Navy's new long-range maritime patrol and anti-submarine warfare aircraft. The aircraft will be on display both show days and will be available for spectators to board and tour. It will travel to Dayton from Patrol Squadron Thirty (VP-30) Naval Air Station (NAS) Jacksonville, Florida.
DID YOU KNOW?
The P-8A Poseidon is set to replace the P-3C Orion!
The Poseidon spy plane has recently patrolled the South China Sea as tensions are growing with many Asian countries over sea disputes!
The P-8 has the ability to control unmanned air vehicles to extend sensor reach!
The Poseidon is similar to a Boeing 737 commercial airplane with the same fuselage and wings!
Australia, India, and the United States are P-8 Poseidon customers!
P-8A Poseidon FAST FACTS:
Manufacturer: Boeing
Engines: Two CFM 56-7B engines with 27,300 pounds of thrust each
Length: 129 feet, 5 inches
Height: 42 feet, 1 inch
Wingspan: 123 feet, 6 inches
Maximum Speed: 564 miles per hour
Ceiling: 41,000 feet
Range: 1,200 Nautical Miles
Maximum Takeoff Weight: 189,200 pounds
Crew: Nine
Unit Cost: $171 million
Inventory: 31
Armament: Torpedoes, cruise missiles, bombs, mines
Website: https://www.navy.mil/Resources/Fact-Files/Display-FactFiles/Article/2166300/p-8a-poseidon-multi-mission-maritime-aircraft-mma/