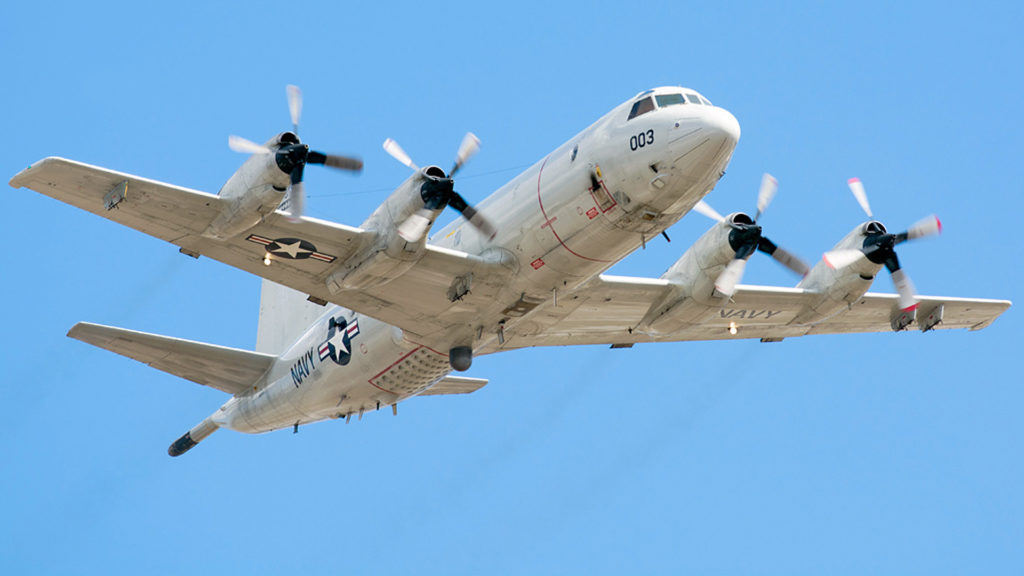 The P-3 Orion was originally designed as a land-based, long-range, anti-submarine warfare patrol aircraft and later evolved to include surveillance of the battlespace, both at sea and over land. The P-3 came into service in the 1960s and has remained the Navy's frontline, land-based maritime patrol aircraft since its implementation. It will travel to Dayton from Patrol Squadron Thirty (VP-30) Naval Air Station (NAS) Jacksonville, Florida.
DID YOU KNOW?
The Orion can shut down one of its four engines to help conserve fuel! With one engine shut down, the Orion can have a mission lasting over ten hours!
The P-3 is used for a variety of missions including submarine hunting, stopping drug smuggling attempts, protecting shipping lanes and preventing pirates, and deterring illegal immigration!
The Orion has been in service for over 50 years and has served in conflicts such as the Cuban Missile Crisis and the Cold War!
The distinctive tail stinger or MAD (Magnetic Anomaly Detection) boom is the main purpose of the Orion. It contains a high-tech array of sensitive detection instruments.
P-3C Orion FAST FACTS:
Manufacturer: Lockheed Martin
Engines: Four Allison T-56-A-14 turboprop engines (4,600 horsepower each)
Length: 116 feet, 7 inches
Height: 33 feet, 7 inches
Wingspan: 99 feet, 6 inches
Maximum Speed: 411 knots
Ceiling: 28,300 feet
Range: 2,380 Nautical Miles
Maximum Weight: 139,760 pounds
Crew: 11: Three pilots, two naval flight officers, two flight engineers, three sensor operators, one in-flight technician
Unit Cost: $36 million
Website: https://www.navy.mil/navydata/fact_display.asp?cid=1100&tid=1400&ct=1