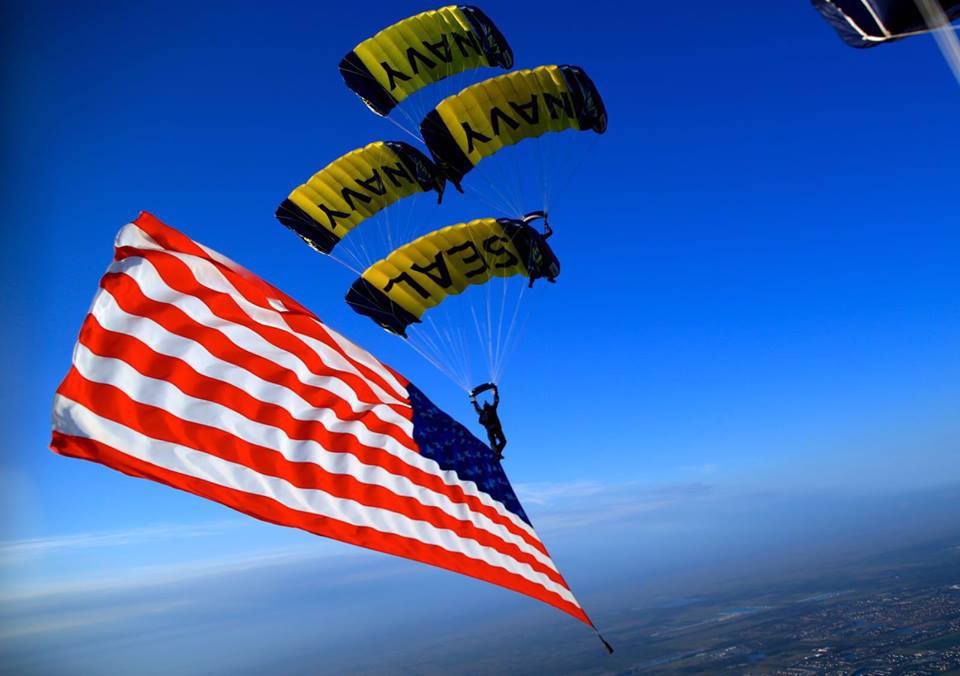 Hosted By

The Navy's parachute team, known as the Leap Frogs, will leap into Dayton this year. 2016 was the last appearance the Leap Frogs made at the Vectren Dayton Air Show. The team consists of active-duty personnel drawn from Naval Special Warfare (NSW), including Navy SEALS and Special Warfare Combatant-Craft Crewmen (SWCC). The Leap Frogs, known for their aggressive style of jumping, will thrill spectators with their precision aerial maneuvers including free fall speeds up to 180 miles per hour. After performances, the Leap Frogs will sign autographs and answer questions about what it's like to be a Navy SEAL or SWCC. The 15-member team will travel to Dayton from their Naval Base in San Diego, California.
DID YOU KNOW?
Freefall Parachuting was invented at Old McCook Field in Dayton. Army Lt. Harold R. Harris became the first person to parachute out of a malfunctioning airplane on October 28, 1922!
For many years, Wright Field, now Area B of Wright-Patterson Air Force Base, was a main location for parachute technology research and development for the military!
Dayton has a Parachute Museum located at Aviation Trail right outside of downtown Dayton!
A majority of the members on the team are Navy SEALs!
The Leap Frogs were founded in 1974 and are based in Coronado in San Diego!
Website: http://leapfrogs.navy/