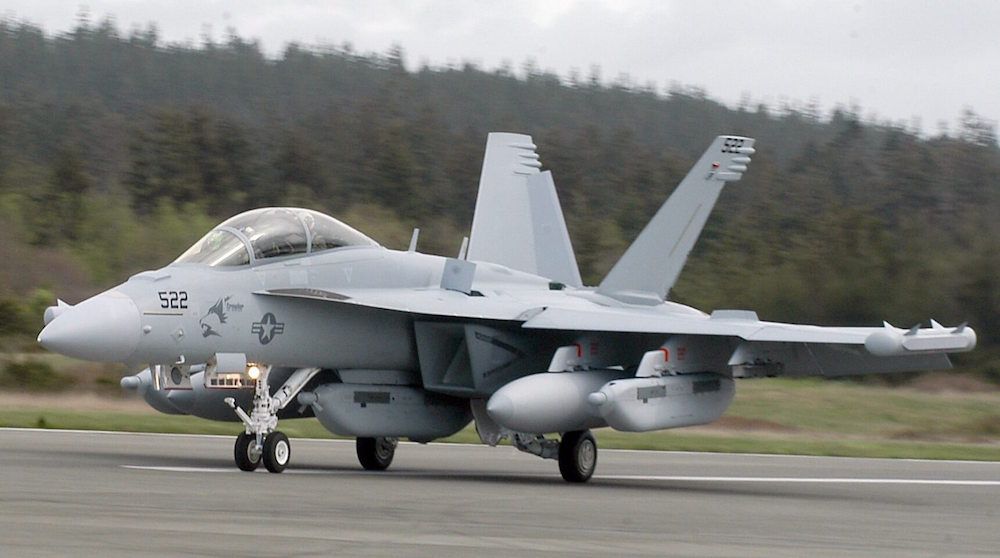 The EA-18G Growler is the fourth major variant of the F/A-18 family of aircraft that combines the proven F/A-18F Super Hornet platform with a sophisticated electronic warfare suite. Built to replace the EA-6B Prowler, the Growler is the first newly-designed electronic warfare aircraft produced in more than 35 years. The aircraft also retains all of the F/A-18E/F's multi-mission capabilities with its validated design and the capability to perform a wide range of enemy defense suppression missions.
DID YOU KNOW?
Production of the Growler started in October 2004 and it made its first flight in August 2006!
The Growler replaced the EA-6B.
The generators for the Growler are made right here in Vandalia by GE Aviation!
The Growler saw its first deployment in November 2010 with the VAQ-132 Scorpions!
The Growler is very similar to the F/A-18 Super Hornet, but the most noticeable difference is the gun and wingtip missile rails were removed.
The first airstrikes against ISIS were completed by an F/A-18 Super Hornet!
EA-18G Growler FAST FACTS:
Manufacturer: Boeing
Engines: Two GE F414-GE-400 turbofan engines
Thrust: 22,000 pounds per engine
Wingspan: 44 feet, 9 inches
Length: 60 feet, 3 inches
Height: 16 feet
Speed: Mach 1.8
Combat Range: 850 nautical miles
Ceiling: 50,000 feet
Maximum Takeoff Weight: 66,000 pounds
Fuel Capacity: 13,940 pounds internally
Crew: 2
Unit Cost: $67 million
Website: https://www.navy.mil/Resources/Fact-Files/Display-FactFiles/Article/2166036/ea-18g-growler-airborne-electronic-attack-aircraft/