U.S. Coast Guard HC-144 Ocean Sentry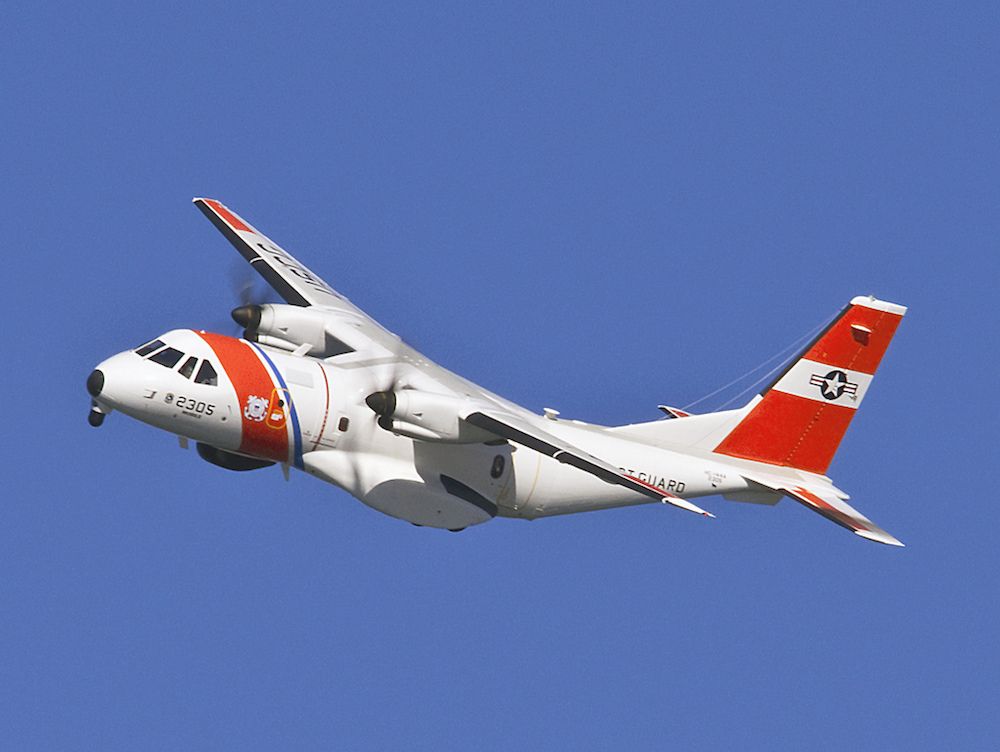 The Ocean Sentry is one of the Coast Guard's medium range surveillance fleet aircraft. The HC-144 is an effective aircraft in helping the Coast Guard achieve its maritime patrol, drug and migrant interdiction, disaster response, and search and rescue missions. In addition to these great missions, the HC-144 has the ability to perform aerial delivery of search and rescue equipment.
DID YOU KNOW?
The HC-144 is used in the Coast Guard to respond to rescue and disaster missions!
The fleet has a rear ramp used for medical emergencies that allows swift and safe departure!
The Ocean Sentry can fly for over 10 hours at a time!
HC-144 Ocean Sentry FAST FACTS:
Engines: Two General Electric CT7-9C3 turboprop engines
Wingspan: 84 feet, 8 inches
Length: 70 feet, 2 inches
Height: 26 feet, 10 inches
Speed: 247 miles per hour
Range: 2,100 nautical miles
Maximum Takeoff Weight: 36,380 pounds