U.S. Air Force F-35 Lightning II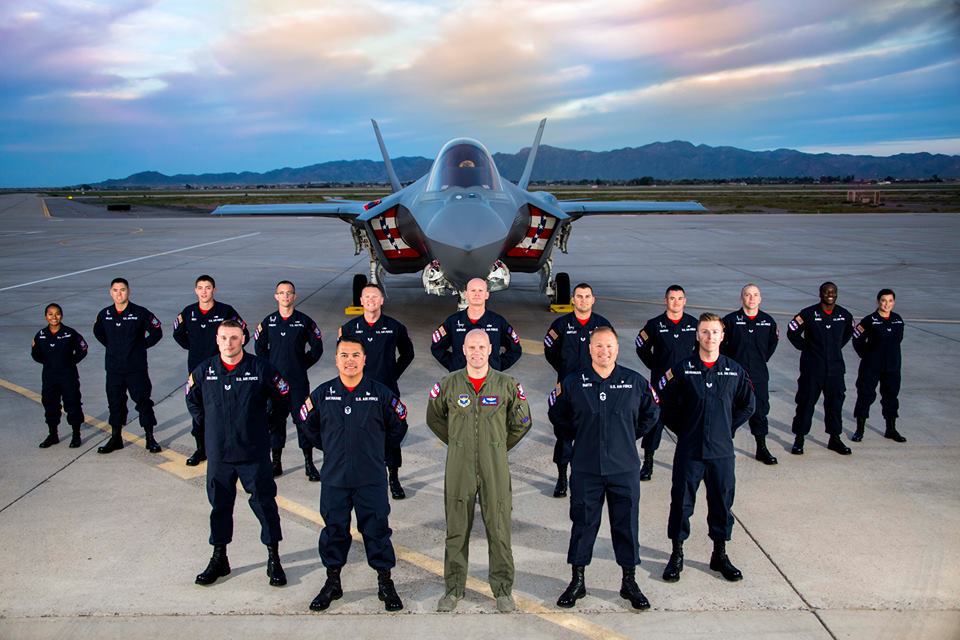 America's newest fighter, the Lockheed Martin F-35 Lightning II, will be flying in our feature show as a Heritage Flight with the P-51 Mustang "Baby Duck" for the first time ever! The Lightning II is a 5th generation fighter that combines advanced stealth with fighter speed and agility. Three distinct variants of the F-35 will be flown by the U.S. Air Force, the U.S. Navy and the U.S. Marine Corps. The F-35A is flown by the U.S. Air Force. The F-35 will travel to Dayton from the 56th Fighter Squadron at Luke AFB, Arizona. It will be flown by Major Will "D-Rail" Andreotta.
DID YOU KNOW?
The F-35 is the first and only stealth, supersonic, multi-role fighter jet!
The F-35 is set to replace aging fighters including the F-16s, A-10s, F/A-18s, and AV-8B Harriers!
The helmet mounted display system contains all the intelligence and targeting information an F-35 pilot needs to complete a mission!
With the helmet, the pilots have the ability to look through the floor of the jet and see what is below!
Each helmet costs $400,000!
Nine countries are involved in the development of the F-35. They are the United States, United Kingdom, Italy, Netherlands, Turkey, Canada, Denmark, Norway, and Australia.
U.S. Air Force F-35 Lightning II FAST FACTS:
Engine: One Pratt & Whitney F135-PW-100 turbofan engine
Thrust: 43,000 pounds of thrust per engine
Wingspan: 35 feet
Length: 51 feet
Height: 14 feet
Speed: Mach 1.6+ (equivalent to approximately 1,200 MPH!)
Combat Range: 1,350 miles
Ceiling: 50,000 feet
Maximum Takeoff Weight: 70,000 pounds
Fuel Capacity: 18,498 pounds internally
Unit Cost: $128 million
Inventory: 81 in the Air Force (includes 4 international aircraft) as of October 20, 2015