U.S. Air Force F-22A Raptor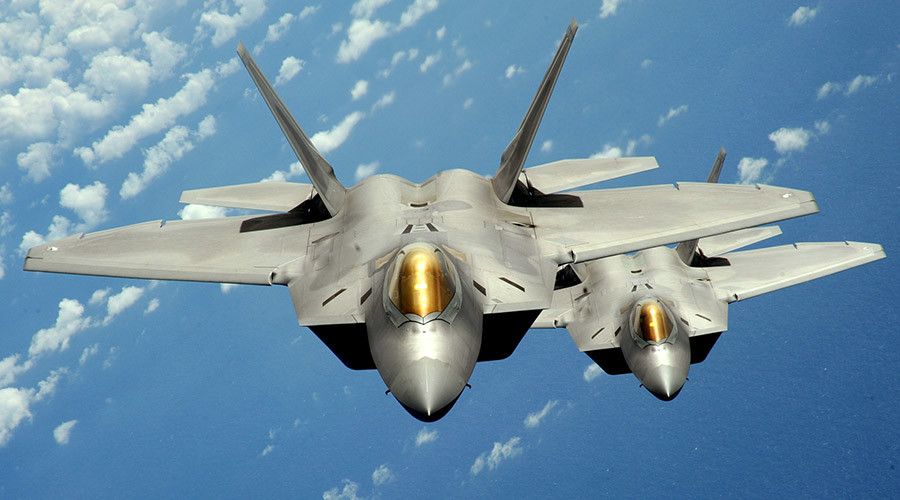 Last appearing in 2016, the Raptor will make an appearance in Dayton. Its incredible maneuverability, aided by its computerized controls and powerful, thrust-vectoring jet engines make the Raptor a must see attraction at this year's event. The Raptor was the first American fighter jet to fly at supercruise- flying at supersonic speeds without using the afterburner. The F-22 can reach supersonic airspeeds of Mach 1.5 without using the afterburner. The F-22 will be flown by Major Paul "Loco" Lopez. Be sure to attend this year's show to witness all this incredible aircraft has to showcase!
DID YOU KNOW?
The Raptor has been operational since 2005!
The F-22 engines produce more thrust than any other current fighter jet!
The F-22 completed its first flight on September 7, 1997!
The first completed combat mission was on September 22, 2014 in Syria!
The F-22 Raptor Demonstration Team is based at Langley Air Force Base in Virginia!
The demonstration is a "Homecoming" for Dayton. Research and development of the F-22 was done right here at Wright-Patterson Air Force Base. Wright-Patt continues to be responsible for overseeing production and sustainment of the Raptor.
F-22A Raptor FAST FACTS:
Engines: Two Pratt & Whitney F119-PW-100 turbofan engines
Thrust: 35,000 pounds per engine
Wingspan: 44 feet, 6 inches
Length: 62 feet, 1 inch
Height: 16 feet, 8 inches
Speed: Mach 2
Range: 1,850 miles with two external fuel tanks
Ceiling: Above 50,000 feet
Maximum Takeoff Weight: 83,500 pounds
Fuel Capacity: 18,000 pounds internally
Crew: One
Unit Cost: $143 million
Inventory: 183