U.S. Air Force C-130 Hercules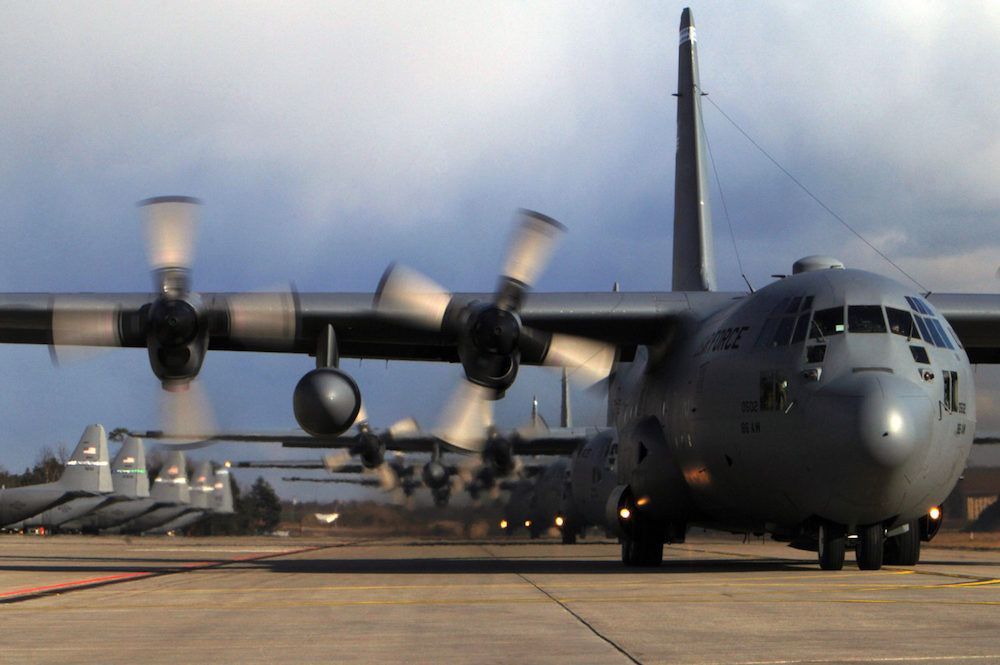 Built by Lockheed, the Hercules is the main tactical airlifter for military forces from more than 50 nations worldwide. Capable of takeoffs and landings from unprepared runways, the C-130 was originally designed as a troop, medical evacuation, and cargo transport aircraft. The versatile airframe has found uses in a variety of other roles, including as a gunship, and for airborne assault, search and rescue, scientific research support, weather reconnaissance, aerial refueling and aerial firefighting. The Hercules family has the longest continuous production run of any military aircraft in history. During more than 50 years of service the C-130 has participated in military, civilian and humanitarian aid operations.
DID YOU KNOW?
In the movie "Furious 7", a C-130 Hercules drops 5 cars out of a cargo door at 12,000 feet!
The C-130 can airdrop loads up to 42,000 pounds!
It can take off and land on runways that are less than 2,000 feet in length!
The C-130 has been the longest produced aircraft in the military!
The U.S. Marines also fly the C-130. The U.S. Navy Blue Angels fly a C-130 named "Fat Albert"!
C-130J FAST FACTS:
Manufacturer: Lockheed Martin
Engines: Four Rolls-Royce AE 2100D3 turboprop
Wingspan: 132 feet, 7 inches
Length: 112 fee, 9 inches
Height: 38 feet, 10 inches
Speed: 417 miles per hour at 22,000 feet
Range: 1,150 miles
Maximum Takeoff Weight: 155,000 pounds
Crew: Three: pilot, co-pilot and loadmaster
Unit Cost: $48.5 million (fiscal 98 constant dollars)
Inventory: 428 assigned