U.S. Army UH-60M Black Hawk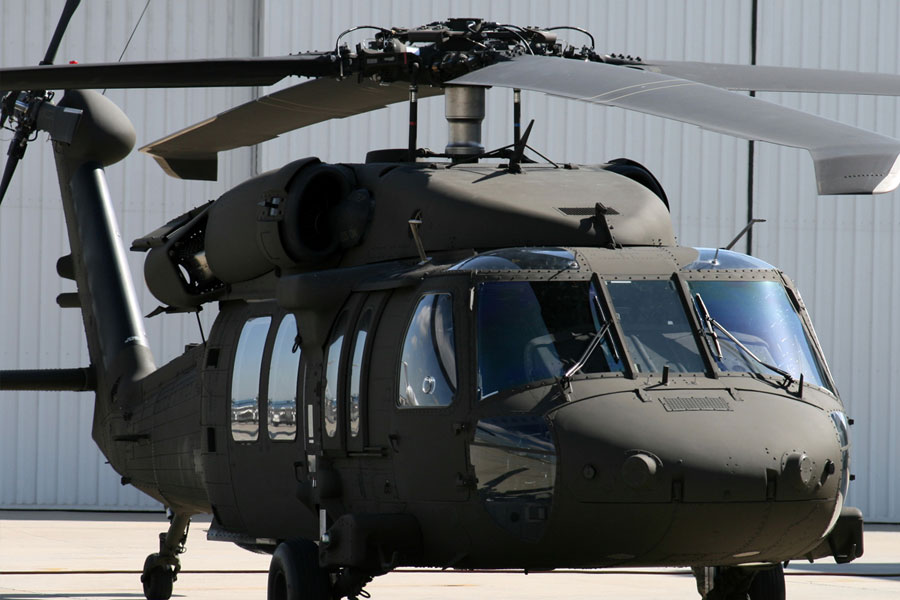 The Black Hawk UH-60 is the Army's utility tactical transport helicopter. It provides air assault, general support, aeromedical evacuation, command and control, and special operations support to combat, stability and support operations. The UH-60M includes the improved GE-701D engine and provides greater cruising speed, rate of climb and internal load than the UH-60A and UH-60L versions. On the asymmetric battlefield, the Black Hawk enables commanders to get to the fight quicker and to mass effects throughout the battlespace across the full spectrum of conflict.
DID YOU KNOW?
A single Black Hawk can transport an entire 11-person, fully equipped infantry squad faster than a predecessor aircraft in most weather conditions.
The UH-60M can climb at a rate of 1,646 feet per minute.
The UH-60M is fitted with additional blades on the tail rotor and other noise reduction measures, making the adapted unit quieter than standard UH-60 models.
FAST FACTS:
Engine: Two General Electric T700-GE-701D Turboshaft Engines
Diameter of Main Rotor: 53 feet, 8 inches
Length: 64 feet, 10 inches
Height: 16 feet, 10 inches
Speed: 183 knots
Range: 370 miles
Ceiling:  19,000 feet
Maximum Takeoff Weight: 22,000 pounds
Fuel Capacity: 4,200 pounds fuel
Armament: Two 7.62 mm machine guns, combination of 70 mm Hydra 70 unguided rockets, four AGM-114 hellfire laser-guided air-to-ground missiles, and two AIM-92 heat-seeking air-to-air missiles
Crew: Two Pilots, Two Crew Chiefs and Gunners
Unit Cost: $25 million
Inventory:  4,000
Website: https://asc.army.mil/web/portfolio-item/black-hawk-uhhh-60/