U.S. Air Force UH-1N Twin Huey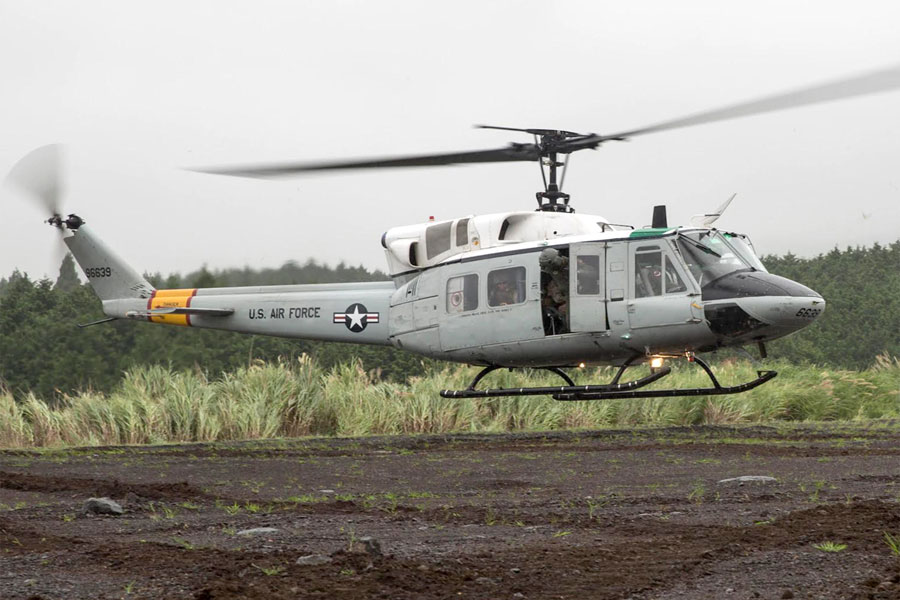 The UH-1N is a light-lift utility helicopter used to support various missions. The UH-1N entered the Air Force inventory in 1970 to provide search and rescue capabilities. The missions expanded to include: airlift of emergency security forces, security and surveillance of off-base nuclear weapons convoys, and distinguished visitor airlift. Other uses include: disaster response operations, search and rescue, medical evacuation, airborne cable inspections, support to aircrew survival school, aerial testing, routine missile site support and transport.
DID YOU KNOW?
When configured for passengers, the UH-1N can seat up to 13 people.
The UH-1N is the military version of the Bell 212, one of the numerous variants of the original "Huey" first designed and flown in 1956.
Its nickname is derived from the helicopter's original designation HU-1 (helicopter utility) which, when read phonetically, sounds like 'Huey'.
FAST FACTS:
Engine: Two Pratt and Whitney T400-CP-400 turboshaft Engines
Diameter of Main/Tail Rotors: 48 feet/ 8 feet, 6 inches
Length: 57 feet, 3 inches
Height: 12 feet, 10 inches
Speed: 149 mph
Range: Over 300 miles
Ceiling:  15,000 feet
Maximum Takeoff Weight: 10,500 pounds
Fuel Capacity: 4,700 pounds fuel
Crew: Pilot, Copilot, Flight Engineer
Unit Cost: $2.5 million
Inventory: 59
Website: https://www.af.mil/About-Us/Fact-Sheets/Display/Article/104464/uh-1n-huey/