Team Oracle, Sean D. Tucker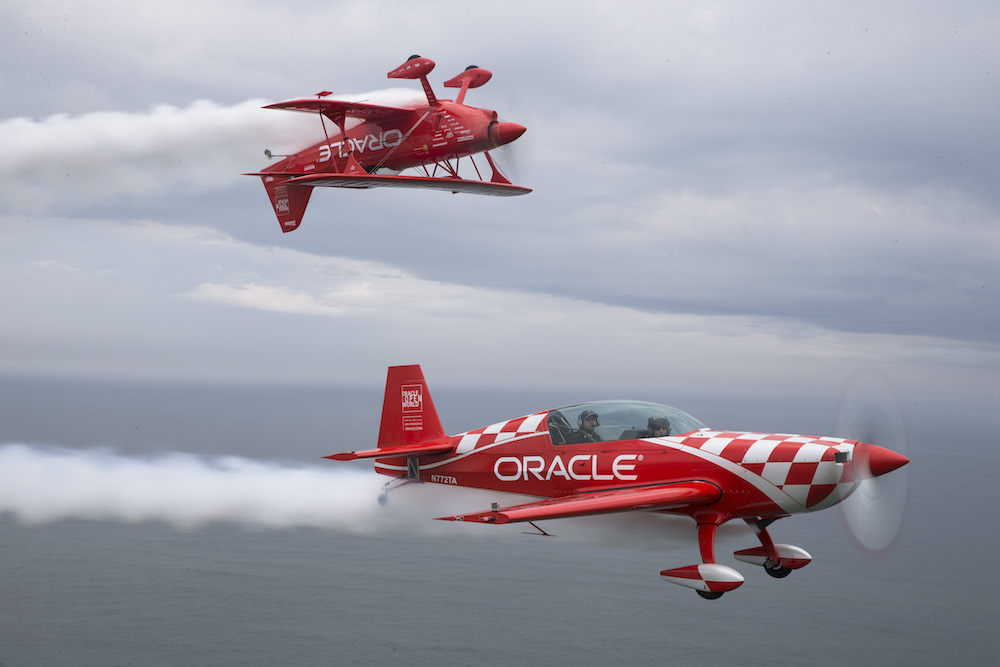 Sean D. Tucker is known as one of the world's best aviators. Sean started his career as an aerobatic pilot in 1976. He has flown more than 1,200 performances at 475 air shows in front of more than 105 million fans. Sean has received numerous awards and recognitions including being named as one of the Living Legends of Flight, a prestigious group of aviators including General Jimmy Doolittle, General Charles Yeager, and John Glenn. When not flying, Sean is actively involved in the aviation community. He is currently serving as Chairman of the Young Eagles Program and works with at-risk kids through the Every Kid Can Fly program.
DID YOU KNOW?
Sean learned to fly to conquer a fear of flying!
Sean is a National Aviation Hall of Fame Inductee! The ceremony takes place at the National Museum of the Air Force right here in Dayton!
He has logged more than 20,000 hours flying time!
Over half of Sean's maneuvers have never been duplicated by another aerobatic pilot!
Sean practices his airshow routine three times each day!
Oracle Challenger III FAST FACTS:
Engine: Custom-built Lycoming AEIO-540-D4B5
Wingspan: 19 feet, 6 inches
Length: 18 feet, 8 inches
Height: 6 feet, 6 inches
Speed: 300 mph
Weight: 1,129 pounds