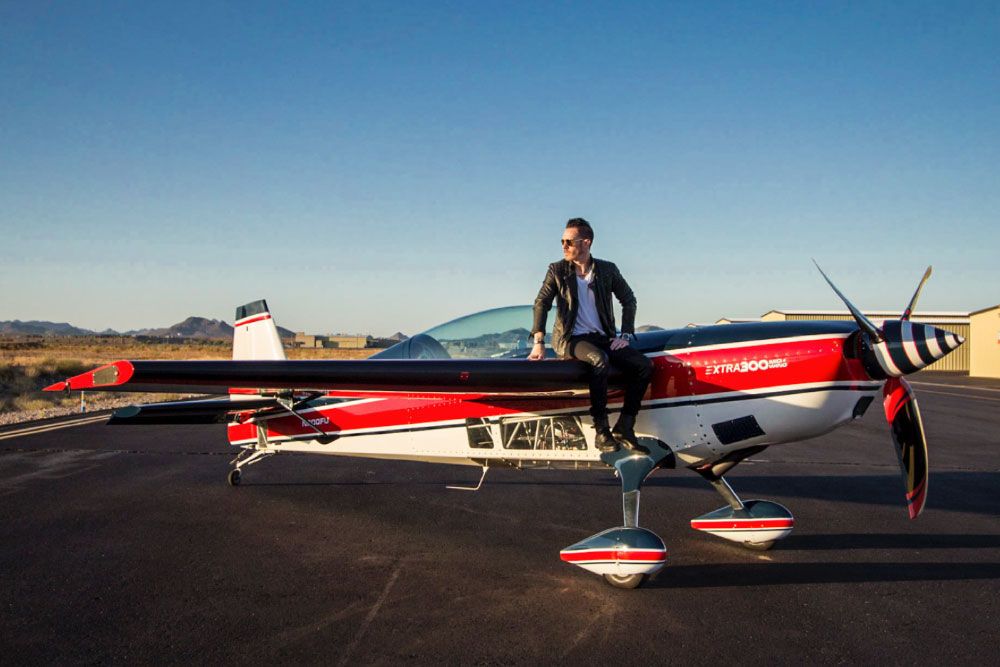 Bob Freeman, a veteran aerobatic pilot, will put on an amazing performance both days of the show. Suzuki Motor of America will bring us this great attraction in the air as well as provide us with excitement on the ground. Suzuki will have a motorcycle display on the show grounds. With a valid motorcycle driver's license, spectators can test ride the newest motorcycles Suzuki has to offer.
Did You Know?
Bob Freeman is a veteran pilot from Longmont, Colorado!
He has been flying and competing since 1972 and is one of the three world-class pilots flying at the show!
Extra 330SC Fast Facts
Engine: Lycoming IO-580, 320 horsepower
Wingspan: 24 feet, 6 inches
Length: 22 feet, 1 inch
Height: 8 feet, 4 inches
Empty Weight: 1,285 pounds
Roll Rate: More than 400 degrees per second
Website: https://eliascorey.com/