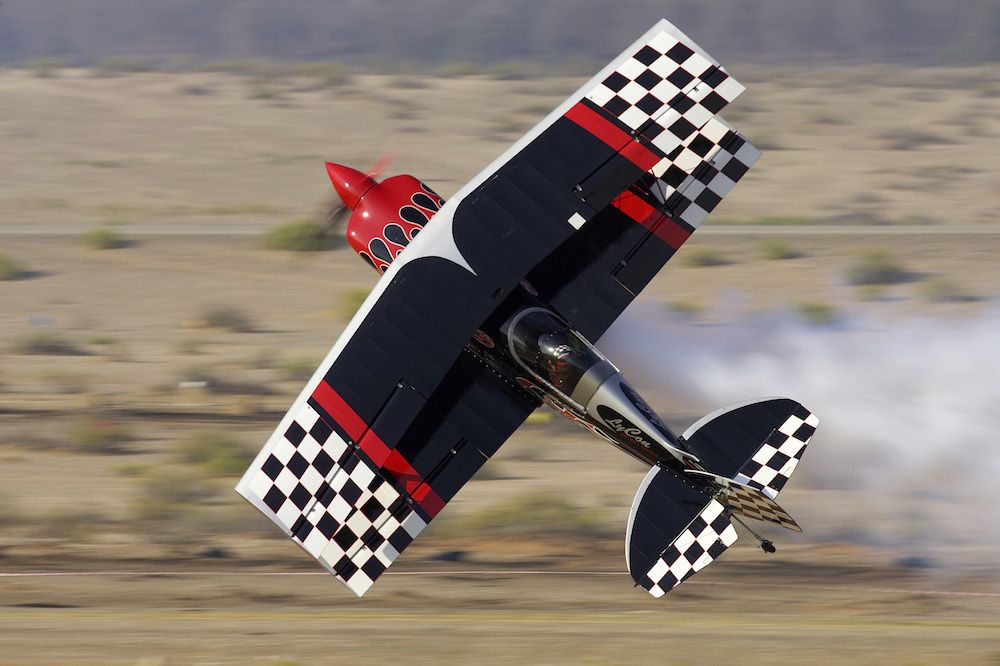 One of the most entertaining air show pilots in the world today will be thrilling audiences at this year's show with his edgy, high-energy flying in "Prometheus", a highly-modified Pitts S-2S. The "hot rod" bi-plane is complete with a dramatic flame paint scheme which matches Skip's sizzling routine. Skip has been featured in publications such as Smithsonian Air & Space, AOPA and Sports Illustrated. He's also the recipient of the International Air Shows Sword of Excellence and many other distinguished awards that signifies he's one of the best in the business.
DID YOU KNOW?
Skip is the first pilot to fly an airplane under a jumping motorcycle at an air show!
He's the recipient of two prestigious awards: the 2013 Bill Barber Award for Showmanship and the 2015 Art Scholl Award.
Skip has over 10,000 hours of flying experience. His day job is an airline transport pilot.
His aircraft is named Prometheus after Greek mythology. Prometheus was a rebel titan who displeased Zeus by taking from him and giving to the people of earth the power of fire. A well-matched name for a hot rod aircraft.
Pitts Special FAST FACTS:
Engine: AvWorks custom engine
Wingspan: 20 feet
Length: 17 feet
Range: 405 miles
Climb rate: 4,000 feet per minute
Max Speed: 300 mph
Stall Speed: 58 mph
Empty Weight: 1,146 pounds
Website: http://www.prometheusbiplane.com/