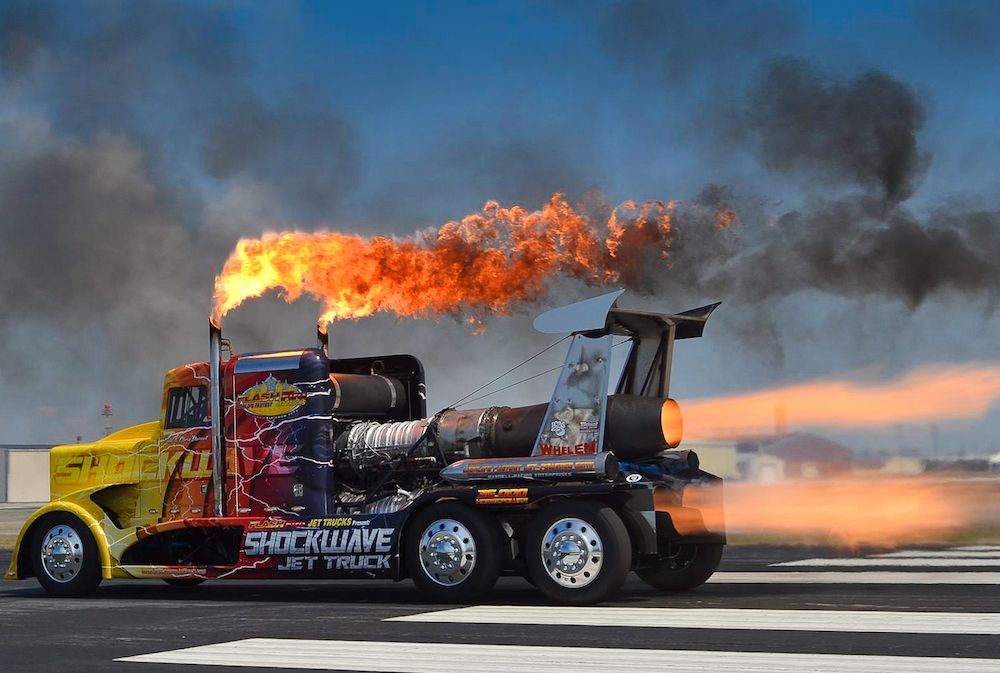 Back by popular demand! Shockwave Jet Truck is powered by three afterburning Pratt & Whitney J34 het engines producing 36,000 horsepower. Shockwave is the Guinness Book world record holder for the fastest jet truck in the world at 376 MPH. Spectators will be amazed as it explodes to life and hurdles down the runway at lightning speeds…even racing an airplane! With the three ingredients loved most by air show fans…fire, speed and noise, it is an absolute show stopper and the Vectren Dayton Air Show is proud to present this incredible attraction.
Shockwave is the world's fastest jet-powered semi. Its record speed is 376 MPH!
It's also the world's only triple engine jet truck.
The engines used in Shockwave are 3, J34-48 Pratt & Whitney jet engines which were originally used in the US Navy's T-2 Buckeye aircraft.
Website: http://www.shockwavejettruck.com/