Samaritan's Purse Douglas DC-8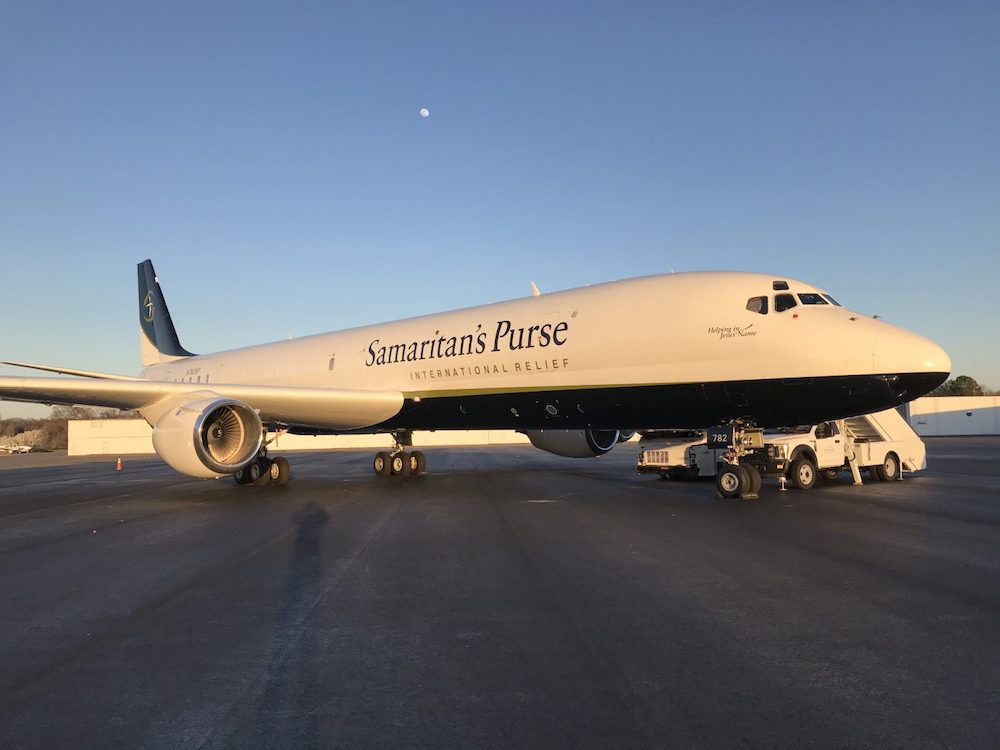 Samaritan's Purse is a nondenominational evangelical Christian organization providing spiritual and physical aid to hurting people around the world. Since 1970, Samaritan's Purse has helped meet needs of people who are victims of war, poverty, natural disasters, disease, and famine with the purpose of sharing God's love through His Son, Jesus Christ. Led by Franklin Graham, the son of the late Billy Graham, the organization works in more than 100 countries to provide aid to victims.
The Douglas DC-8-72CF jetliner operated by Samaritan's Purse travels throughout the world in support of its humanitarian relief efforts. The aircraft has a special design with 10 freight cargo pallet positions in the front of the aircraft and 32 passenger seats in the aft cabin. Spectators will be able to board the aircraft and tour its unique layout which enables it to deliver precious cargo and volunteers to disaster locations.
DID YOU KNOW?
There are only two DC-8s flying in the United States- ours and one which belongs to NASA!
During flight testing on August 21, 1961, a DC-8 broke the sound barrier at Mach 1.012 becoming the first civilian jet to go supersonic!
The aircraft was originally delivered to Finnair, but also flew for the French Air Force and several cargo airlines.
DC-8 FAST FACTS:
Engines: CFM56-2 turbofans
Wingspan: 148.4 feet
Length: 157.5 feet
Range: 5,300 miles
Maximum Takeoff Weight: 350,000 pounds
Empty Weight: 153,200 pounds
Maximum Fuel Capacity: 24,275 gal
Website: https://www.samaritanspurse.org/