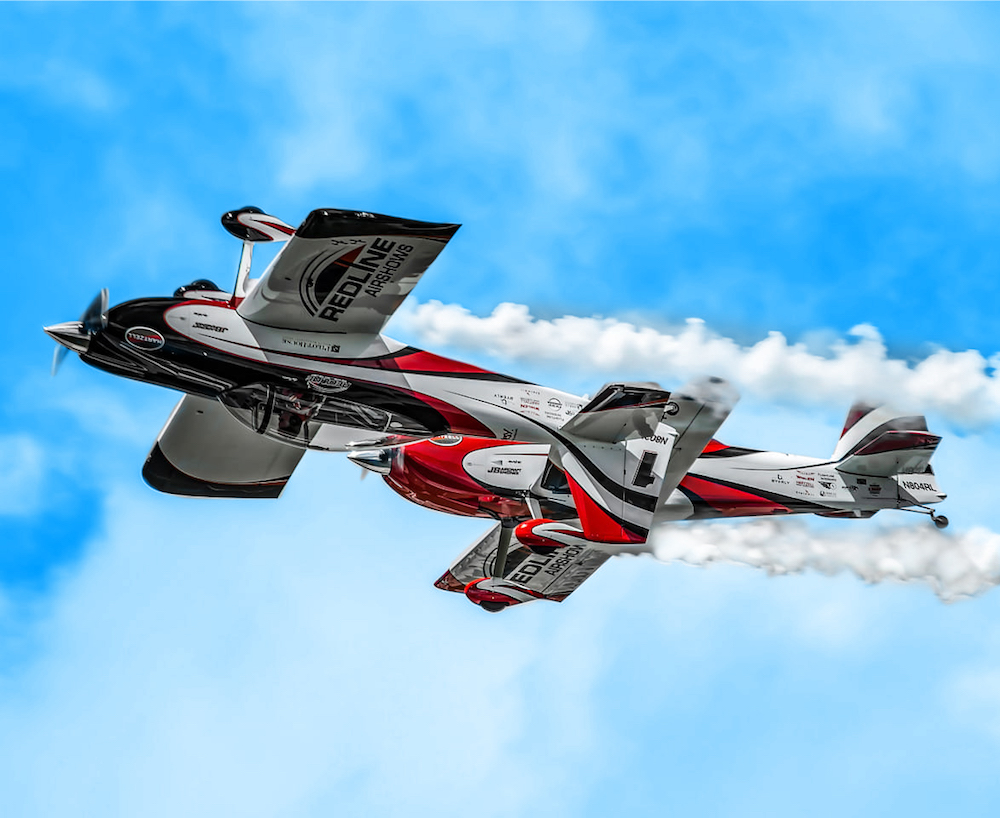 Ken Rieder and Adam Baker are an aerobatic team based out of Cincinnati. Ken flies the RV-8s and Adam flies an Extra 330.
Ken was inspired at an early age to pursue aviation after seeing the U.S. Navy Blue Angels fly at the Dayton Air Show. He is an aerobatic and multi-engine flight instructor and serves as flight-lead for the Redline Team.
Adam's competition background and progressive freestyle flying match his one-of-a-kind plane scheme. Adam has dedicated his entire professional career to flying and holds almost every possible rating. From jets to helicopters to the nimblest of aerobatic aircraft, he loves to fly them all.
RV-8 Fast Facts:
Wingspan: 24 feet
Length: 21 feet
Height: 5 feet, 7 inches
Speed: 230 mph
Empty Weight: 1,120 pounds
Maximum Gross Weight: 1,800 pounds