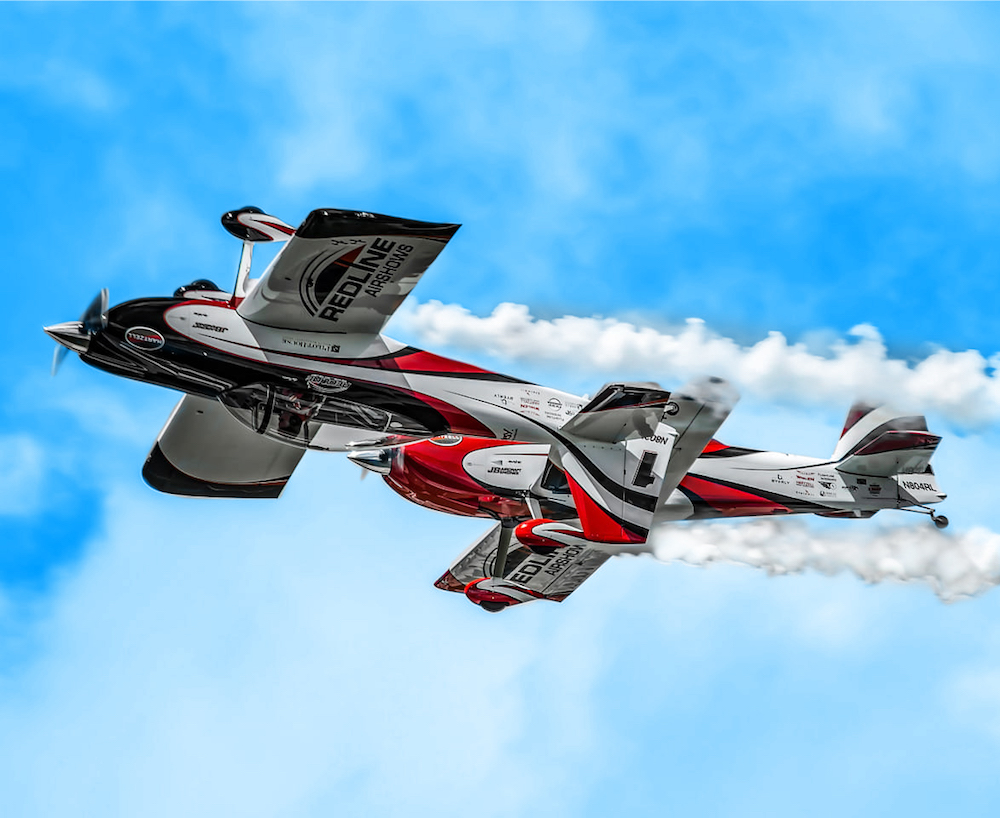 Redline Airshows is a dynamic, two-ship formation aerobatic performance team composed of Ken Rieder and Shaun Roessner. The team flies Van's RV-8 aircraft and have a reputation for putting on an outstanding aerobatic demonstration popular with air show crowds. The opposing, inverted and formation maneuvers are a crowd pleaser. Ken resides in Cincinnati and is proud to say that attending the Dayton Air Show at the age of 15 inspired his career in aviation.
Did You Know?
Ken was inspired by the US Navy Blue Angels to pursue aviation!
Shaun has flown in the Dayton Air Show in 2016 and 2017 as the U.S. Navy Tac Demo pilot!
RV-8 Fast Facts:
Wingspan: 24 feet
Length: 21 feet
Height: 5 feet, 7 inches
Speed: 230 mph
Empty Weight: 1,120 pounds
Maximum Gross Weight: 1,800 pounds
Website: http://www.redlineairshows.com/