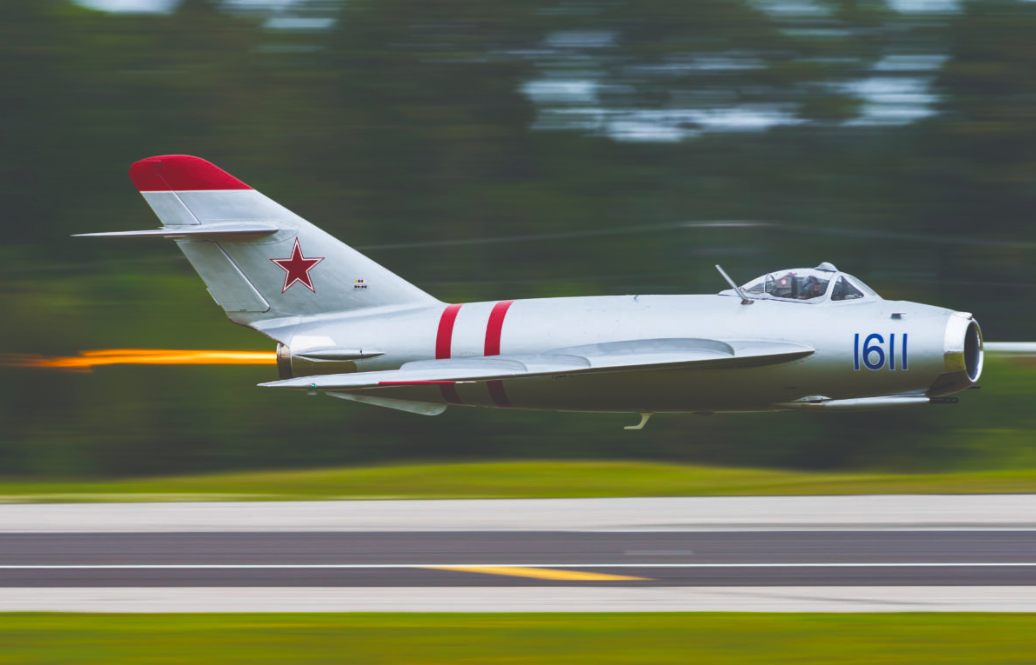 Last appearing in 2013, Randy Ball will take to the Dayton skies in his MIG-17F. The aircraft was the main enemy aircraft for the United States during the Vietnam War. At the time, it was the tightest-turning fighter in the world.  Randy has performed over 1,500 performances and has over 18,000 flying hours. Outside of air shows, he is an airline captain.  Fans will love the excitement he'll bring to the Birthplace of Aviation.
Did you know?
Randy has flown over 43 different types of aircraft!

The MIG was flown by over 20 countries, two of which still fly it!

The performance is designed to resemble the tactical demo of the F-16 Falcon!
MIG-17F - FAST FACTS
Engine: Klimov VK-1F
Wingspan: 31 feet, 7 inches
Length: 36 feet, 5 inches
Height: 12 feet, 6 inches
Max Speed: 715 mph
Ceiling: 53,000 feet
Rate of Climb: 30,000 feet in 3 minutes
Weight: 13,386 pounds
Armament: One 37mm and two 23mm cannons; 16 rockets in underwing pods or
1,100 pounds of bombs
Website: https://fighterjets.com/