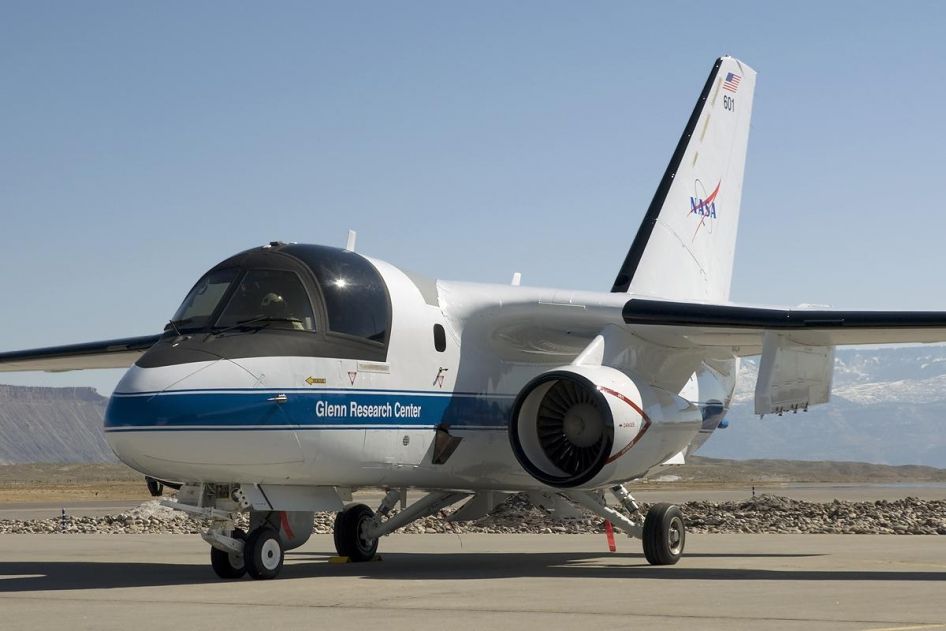 The Lockheed S-3 Viking is a four-seat, twin-engine turbofan-powered jet aircraft that was used by the U.S. Navy primarily for anti-submarine warfare. In the late 1990s, the S-3B's mission focus shifted to surface warfare and aerial refueling. The Viking also provided electronic warfare and surface surveillance capabilities to the carrier battle group. A carrier-based, subsonic, all-weather, multi-mission aircraft with long range; it carried automated weapon systems, and was capable of extended missions with in-flight refueling. Because of the Viking's engines' characteristic sound, it was nicknamed the "Hoover" after the vacuum cleaner brand.
The S-3 was retired from front-line US Navy fleet service aboard aircraft carriers in January 2009, with its missions being assumed by other platforms such as the P-3C Orion, Sikorsky SH-60 Seahawk, and Boeing F/A-18E/F Super Hornet. Several aircraft were flown by Air Test and Evaluation Squadron Thirty (VX-30) at Naval Base Ventura County / NAS Point Mugu, California, for range clearance and surveillance operations on the NAVAIR Point Mugu Range until 2016.
One S-3 is operated by the National Aeronautics and Space Administration (NASA) at the NASA Glenn Research Center. Added to Glenn's fleet of research aircraft in 2008, engineers from NASA GRC, Boeing and the Navy combined forces to transform the S-3B into a state-of-the-art NASA research aircraft. The S-3B Viking is equipped to conduct science and aeronautics missions, such as environmental monitoring, satellite communications testing and aviation safety research. It can fly up to 40,000 feet high and reach speeds faster than 500 miles per hour.
S3-B FAST FACTS:
Owner/Operator: NASA Glenn Research Center
Type: Conventional
Duration: 6 hours (payload and weather dependent)
Useful Payload: 12,000 lbs
Gross Take-off Weight: 52,500 lbs
Onboard Operators: 4
Max Altitude: 40000 ft
Air Speed: 450 knots
Range: 2,300 Nmi
Power: 150KW at 110/400Hz