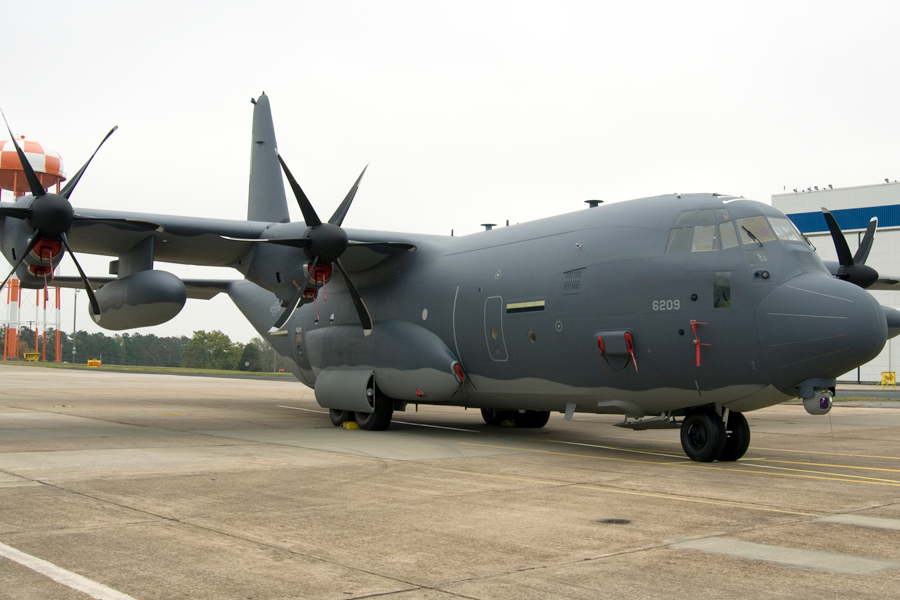 US Air Force MC-130J Commando II:
The Commando II flies clandestine, or low visibility, single or multiship, low-level infiltration, exfiltration, and resupply of special operations forces, by airdrop or airland, and air refueling missions for special operations helicopters and tiltrotor aircraft, intruding politically sensitive or hostile territories. The MC-130J primarily flies missions at night to reduce probability of visual acquisition and intercept by airborne threats. Its secondary mission includes the airdrop of leaflets. The MC-130J is replacing the aging SOF fleet of 57 MC-130E, H and P aircraft. The first aircraft was delivered in September 2011 to Cannon Air Force Base, New Mexico, with final delivery expected in fiscal year 2025.
DID YOU KNOW?
The first of the variants, the MC-130E, was developed to support clandestine special operations missions during the Vietnam War.
The Commando II is based on the KC-130Jtanker operated by the United States Marine Corps and has added features for both combat search and rescue and special operations missions.
In 2019, the MC-130J accompanied 160th SOARMH-60's and MH-47's, which carried Delta Force and Army Ranger Tier 1 operators into Syria during the Barisha raid, which resulted in the death of the then-leader of the Islamic State (IS) terrorist organization.
MC-130J Commando II FAST FACTS:
Engine: Four Rolls-Royce AE 2100D3 Turboprops
Thrust: 4,591 shaft horsepower
Wingspan: 132 feet, 7 inches
Length: 97 feet, 9 inches
Height: 38 feet, 10 inches
Speed: 362 knots
Range: 3,000 miles
Ceiling:  28,000 feet
Maximum Takeoff Weight: 164,000 pounds
Fuel Capacity: 61,360 pounds fuel
Crew: Two Pilots, one Combat Systems Officer, and two Loadmasters (enlisted)
Unit Cost: $114.2 million
Inventory:  57 by 2025
Website: https://www.af.mil/About-Us/Fact-Sheets/Display/Article/104510/mc-130j-commando-ii/