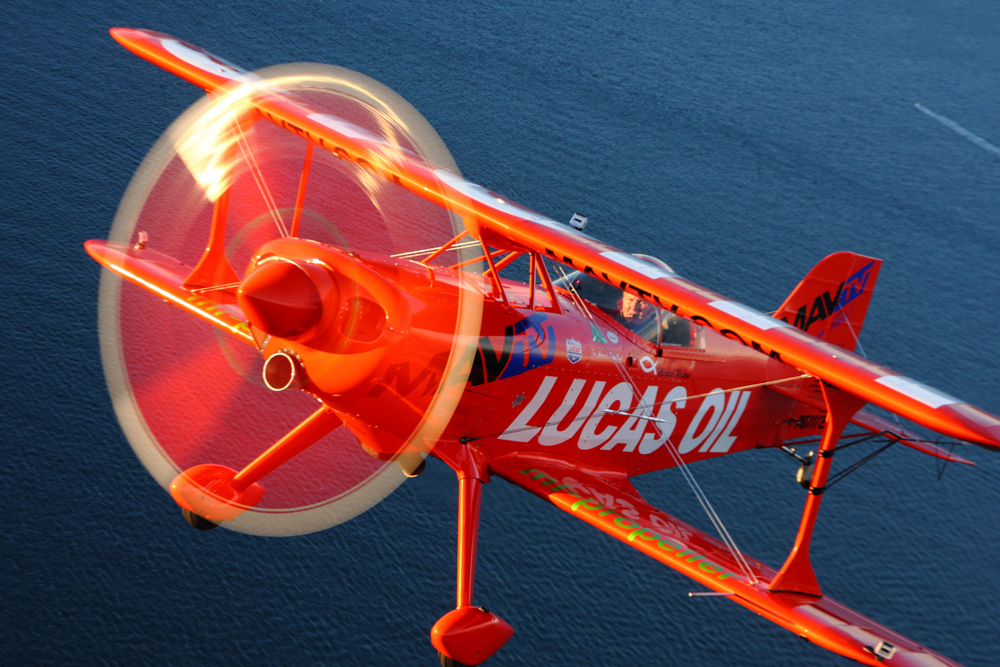 One of the most entertaining aerobatic pilots in the air show industry will make his debut appearance in Dayton. Michael Wiskus will amaze spectators this year with his high-energy and action-packed aerobatic routine. His excitement for aviation and willingness to share his experience with people around the country is nothing short of contagious in his attempt to help encourage kids of all ages, to not only dream, but to live their dreams and never give up!
DID YOU KNOW?
Mike's passion for aviation started at the age of 10 when his dad took him to an air show in his Iowa hometown!
At 14, Mike rode his bike to the airport for two weeks straight and bugged the owner for a job washing airplanes and cleaning hangars just to be around airplanes!
He received his pilot's license on his 17th birthday!
The aircraft, Pitts S-1-11B, was one of only four ever manufactured and nicknamed the "Super Stinker" by the manufacturer!
Mike has accumulated more than 25,000 flight hours and has qualified in more than 40 aircraft!
"Pitts S-1-11B" FAST FACTS:
Engine:
Lycoming
Wing Span:
18 feet
Length:
18 feet
Height:
6 feet
Roll Rate:
425° per second
Max G-force:
/-15 G
Max Speed:
300 MPH
Website:
https://www.lucasoilairshows.com/