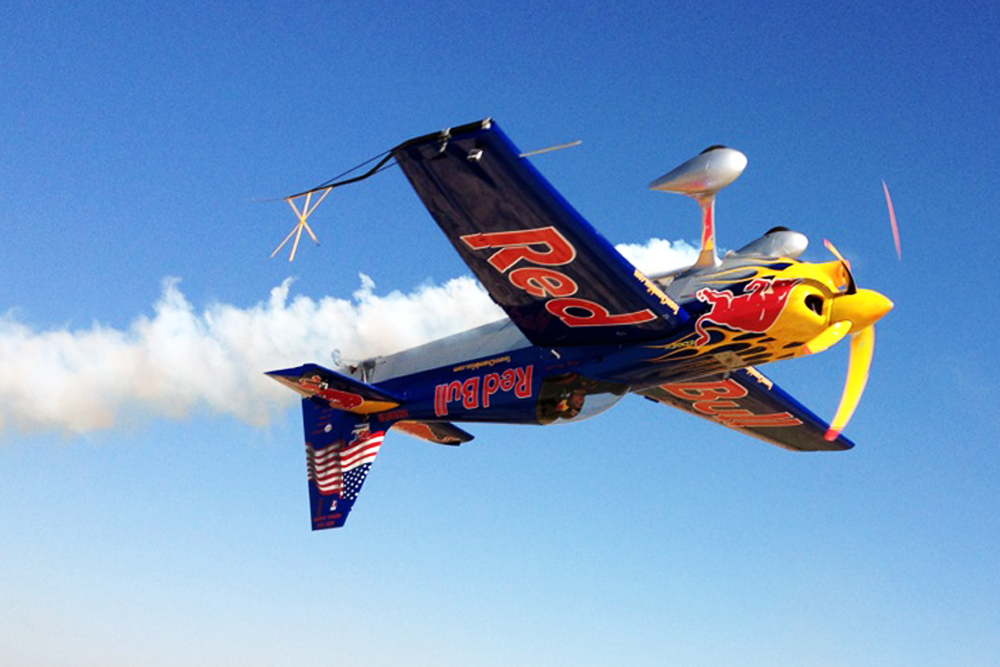 Kirby Chambliss is a five-time winner of the US National Aerobatic Championship and a former Men's Freestyle World Champion. He's also fast, world-class fast – in fact he is one of only two American pilots ever to win the Red Bull Air Race World Championship.
Kirby and his Red Bull Edge 540 raceplane must sustain a radical span of 18 Gs, so he follows a rigorous exercise regimen of skydiving and motocross to stay in shape. And with a runway at his Arizona home, he can train on his doorstep (to the delight of his wife and young daughter...).
Having earned virtually every aviation licence possible, flown more than 70 types of aircraft and logged over 26,000 hours (three years!) in the air, he's a showman at the top of his game.
Kirby earned his Private Pilot's Licence (PPL) at age 21 and by 28 he'd become Southwest Airlines' youngest captain. Kirby was named to the US Aerobatic Team in 1997, accumulating numerous medals and trophies in addition to his Men's Freestyle World Championship (2000) and five National Aerobatic titles. In 2004, he won his first Red Bull Air Race World Championship, a feat that he repeated two years later. Chambliss has competed in every Red Bull Air Race since its inception in 2003.