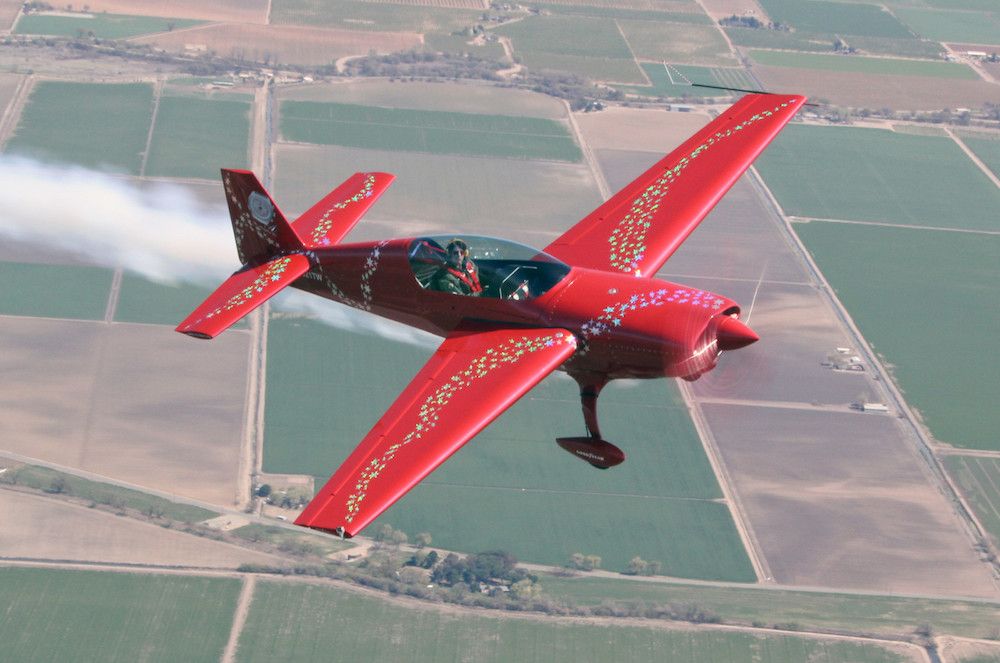 "Ladies, it's Time to Fly!" This statement is prominently displayed on Jacquie B's Extra 300S aerobatic aircraft. It tells Jacquie Warda's (her real name) personal story of how she started aerobatic flying at the age of 50! She has become an accomplished aerobatic pilot with over 3,200 flight hours and more than 1,100 coast-to-coast air show performances. Jacquie is a powerful inspiration to the millions of fans who realize that they too can accomplish great things in life if you put your mind to it. Jacquie spends a large part of her time as a role model by way of speaking to kids at schools, civic groups, private groups, and particularly groups of women and young girls. She's a perfect fit for the CenterPoint Energy Dayton Air Show and fans are going to love her.
DID YOU KNOW?
Jacquie became the first female pilot to enter the air show industry at the age of 50!
She believes her love of flying started when she was a newborn and attended the Los Angeles County Airport Air Show.
Jacquie finally decided to learn how to fly at the age of 32. 10 years later, she was able to save enough money to take aerobatic lessons.
Extra 300 FAST FACTS:
Engine:
Wingspan:
Length:
Climb Rate:
Speed:
Roll Rate:
Empty Weight:
Website: http://www.jacquiebairshows.com/