Huey/Cobra Helicopter Rides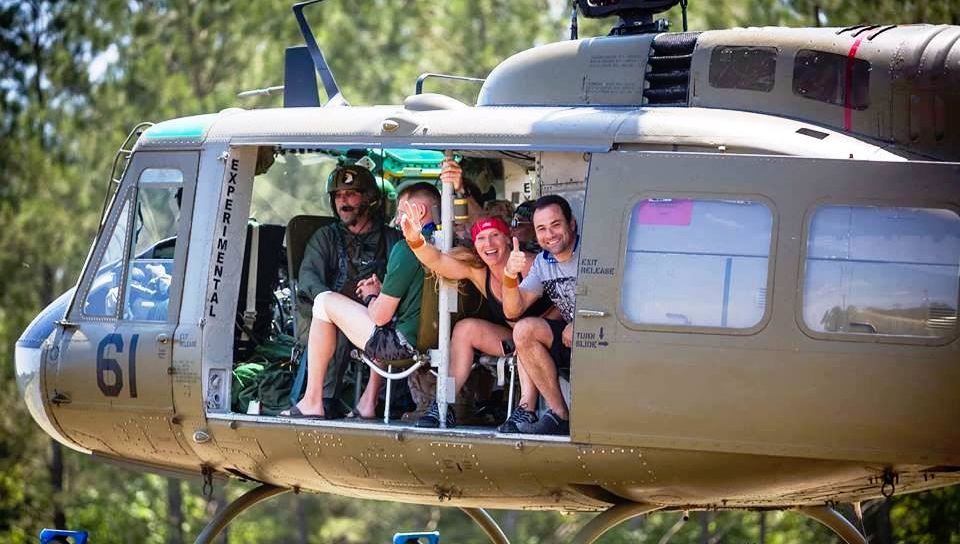 Fly back in time with the men and machines that were there! The Army Aviation Heritage Foundation will be providing rides once again at this year's show. For an $110 donation, spectators can climb on board a UH-1H "Huey". Riders fly with up to 10 passengers and a veteran pilot for about ten minutes. For an even more intense ride, spectators can ride in an AH-1F Cobra attack helicopter. A 10 minute solo ride costs $625. Rides are on a first come, first serve basis. No advance reservations are accepted. Rides begin promptly at 9 am when gates open and end at 6 pm when gates close. Rides will be paused when the military performers are flying. Certain age, health, and weight restrictions may apply.
DID YOU KNOW?
The Army Aviation Heritage Foundation (AAHF) is an all-volunteer, non-profit organization dedicated to presenting the Army Aviation story to the American people!
Both the Huey and Cobra helicopters are from the Vietnam era. Vietnam is known as the first helicopter war as they appeared by the thousands!
A Huey currently owned by AAHF, named 624, was flown by Rick Welch, a current volunteer of AAHF during active duty. Rick had several special missions in 624, including a mission to pick up one million dollars to be used as a ransom! Another volunteer with AAHF was a door gunner in 624 during Vietnam!
Bell UH-1 Huey FAST FACTS:
Engine: 1 Lycoming T53-L-13 turbine, 1,400 shaft horsepower
Length: 57 feet
Height: 13 feet, 7 inches
Maximum Speed: 127 MPH
Range: 299 Miles
Gross Weight: 9,500 pounds
Crew: Four: 1 Pilot, 1 Co-pilot, 1 Crew Chief, 1 Door Gunner
Passengers: 9
Bell AH-1F Cobra FAST FACTS:
Engine: Lycoming T53-L-703, 1,800 shaft horsepower
Length: 53 feet
Height: 13 feet, 6 inches
Maximum Speed: 172 MPH
Range: 315 Miles
Empty Weight: 5,810 pounds
Crew: Two: 1 pilot and 1 co-pilot/gunner
Website: http://www.armyav.org/