U.S. Coast Guard HC-144 Ocean Sentry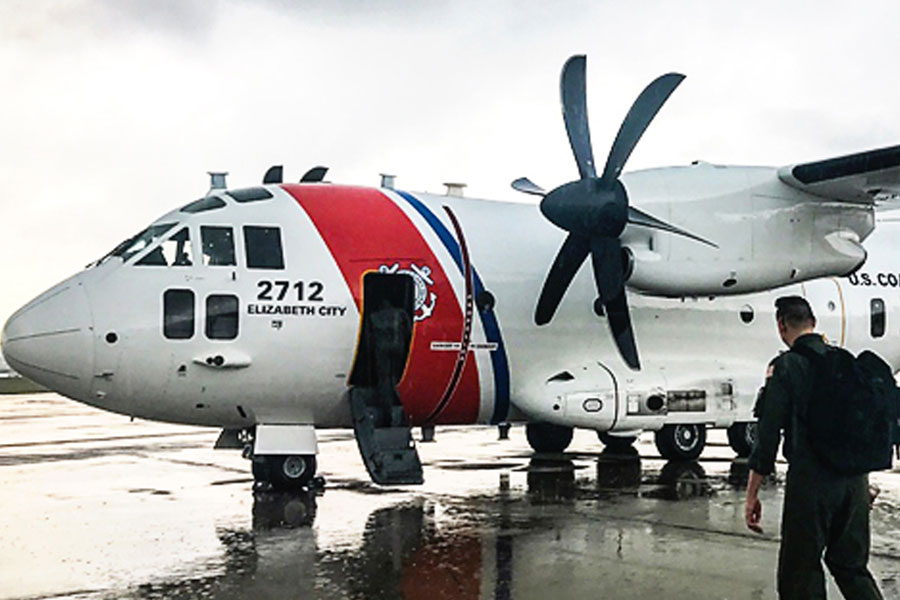 The HC-144 is one of two airframes included in the Coast Guard's medium range surveillance fleet. The fixed-wing, turboprop aircraft has an endurance of more than 10 hours and an extensive sensor capability that helps the Coast Guard fulfill its maritime patrol, drug and migrant interdiction, disaster response, and search and rescue missions more effectively. The Ocean Sentry is particularly effective at locating objects in large search areas and vectoring other military, government and first responders to these locations. The aircraft has the capability to perform aerial delivery of search and rescue equipment, such as rafts, pumps and flares.
DID YOU KNOW?
The Coast Guard is integrating the Navy's Minotaur mission system architecture across its fixed-wing aircraft fleet. The Minotaur integration process for the prototype HC-144B began at Naval Air Station Patuxent River, Maryland, in July 2016.
The HC-144 employs multimode search radar and electro-optical/infrared sensors to improve surveillance capabilities.
The Ocean Sentry will be replacing the HU-25 and multiple HC-130's within the US Coast Guard as the branch's newest fixed wing medium surveillance aircraft.
FAST FACTS:
Engine: Two General Electric CT7 Turboprops
Thrust: 1,870 shaft horsepower per engine
Wingspan: 84 feet, 8 inches
Length: 70 feet, 3 inches
Height: 26 feet, 10 inches
Speed: 272 mph
Range: 1,800 miles
Maximum Takeoff Weight: 36,380 pounds
Crew: Six aircrew
Unit Cost: $117 million
Inventory:  18
Website: https://www.atlanticarea.uscg.mil/Our-Organization/District-1/District-Units/Air-Station-Cape-Cod-Home-Page/HC-144-Ocean-Sentry/