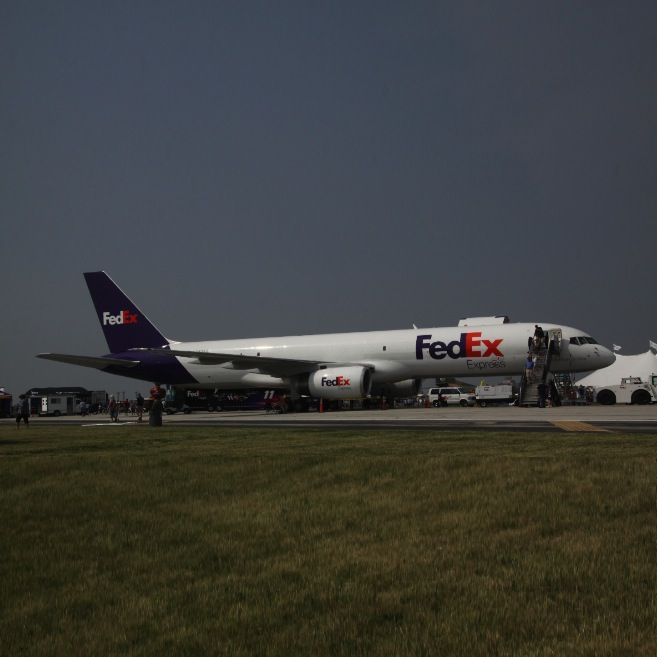 Climb onboard the massive FedEx Boeing 757! Spectators will be able to tour the cargo jet as well as look inside the cockpit. FedEx has over 6,000 flights daily worldwide and is one of the world's largest express transportation companies. The FedEx 757 on display makes daily flights to and from Memphis, where FedEx is headquartered.
DID YOU KNOW?
The 757 Freighter can hold more than 6 million golf balls!
It weighs as much as a diesel train locomotive!
The 757 has roughly 626,000 parts being held by 600,000 bolts and rivets!
It has about 60 miles of wires in the twinjet!
FedEx 757 FAST FACTS:
Engines: Two Rolls-Royce engines with 43,500 pounds of thrust each
Wingspan: 124 feet, 10 inches
Length: 155 feet, 3 inches
Height: 44 feet, 6 inches
Speed: 530 miles per hour at 36,000 feet
Range: 1,900 miles
Maximum Takeoff Weight: 255,000 pounds
Maximum Cargo Capability: 60,000 pounds
Inventory: 114 currently in use