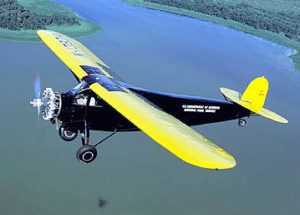 2016 marks the 100th anniversary of the National Park Service. The Vectren Dayton Air Show will help salute the centennial celebration by displaying the service's very first airplane- a 1928 Fairchild. The aircraft is currently owned by Greg Herrick as part of his Golden Wings Flying Museum in Blaine, Minnesota. The Fairchild was originally owned by the National Advisory Council on Aeronautics.
DID YOU KNOW?
The Fairchild was the National Park Service's very first airplane!
The National Park Service (NPS) owned the aircraft from 1936 until
1942 and used it for passenger transport, medical evacuation, mail, payroll, and transportation of supplies!
There are also versions of the Fairchild as a seaplane!
Fairchild FC-2W2 FAST FACTS:
Engine: Wasp engine of 410-450 horsepower
Length: 33 feet, 2 inches
Height: 9 feet, 6 inches
Wingspan: 50 feet
Maximum Speed: 134 miles per hour
Ceiling: 15,000 feet
Range: 750 statute miles
Gross Weight: 5,500 pounds
Website: http://www.goldenwingsmuseum.com/collection/AC-Pages/FC-2W2.htm