US Navy F/A-18F Super Hornet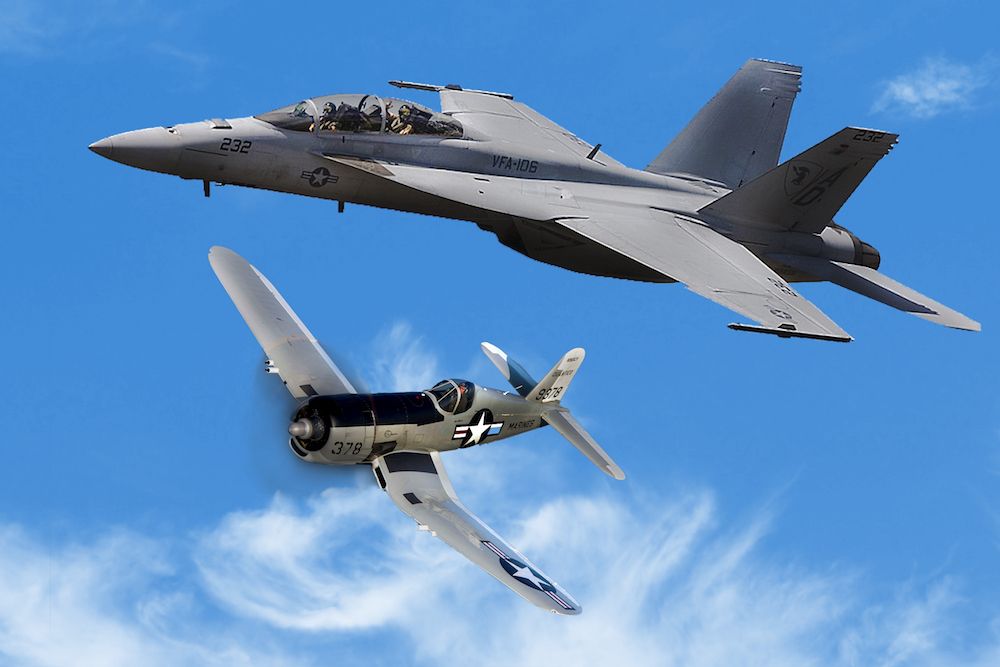 The F/A-18 Super Hornet is the Navy's premier strike fighter. The Super Hornet is a more powerful version of the F-18 Hornet, which is the aircraft the Blue Angels fly. Powered by two General Electric turbofan after-burning engines, the Hornet is supersonic with a top speed of Mach 1.8 (1,190 mph). Carrier-based and armed with a variety of bombs, missiles and guns, the Hornet is feared by enemies and has been used extensively by the U.S. in combat missions beginning with the bombing of Libya and later in the Gulf, Iraq and Afghanistan wars and special operations. The team will travel to Dayton from Strike Fighter Squadron VFA-122, the "Flying Eagles" out of Naval Air Station Lemoore, California.
DID YOU KNOW?
The first airstrikes against ISIS were completed by an F/A-18 Super Hornet!
The generators for the Super Hornet are made right here in Vandalia by GE Aviation!
The Super Hornet's first combat action was in November 2002!
The Super Hornet is the most cost-effective aircraft. It costs less per hour than any other tactical aircraft in the U.S. armed forces inventory.
F/A-18F Super Hornet FAST FACTS:
Engines: wo GE F414-GE-400 turbofan engines
Thrust: 22,000 pounds per engine
Wingspan: 44 feet, 9 inches
Length: 60 feet, 3 inches
Height: 16 feet
Speed: Mach 1.8
Combat Range: 1,275 nautical miles
Ceiling: 50,000 feet
Maximum Takeoff Weight: 66,000 pounds
Fuel Capacity: 18,000 pounds internally
Crew: 2
Unit Cost: $57 million
Website: https://www.navy.mil/navydata/