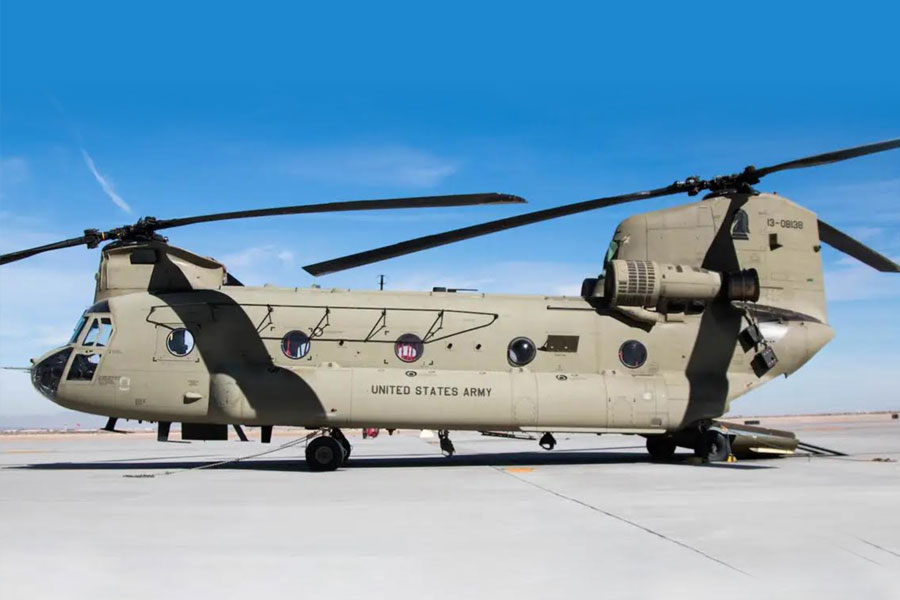 The CH-47F Chinook is the Army's only heavy-lift cargo helicopter supporting combat and other critical operations. The CH-47F has a suite of improved features such as an upgraded digital cockpit featuring the Common Avionics Architecture System, a new monolithic airframe with vibration reduction, and the Digital Automatic Flight Control System, which provides coupled controllability for operations in adverse environments (i.e. reduced visibility, brown out and high winds). The CH-47F's common cockpit enables multiservice digital compatibility and interoperability for improved situational awareness, mission performance and survivability, as well as future growth potential.
DID YOU KNOW?
The Chinook is among the heaviest lifting Western helicopters.
Since its introduction into the Army in 1962, the Chinook has remained one of the fastest helicopters in the US inventory.
Not only they are used for military operations but also for disaster relief, search and recovery operations, medical evacuation, fire-fighting and civil development.
FAST FACTS:
Engine: Two Lycoming T55-GA-714A Turboshaft Engines
Diameter of Main Rotors: 60 feet
Length: 50 feet, 9 inches
Height: 18 feet, 11 inches
Speed: 196 mph
Range: 460 miles
Ceiling: 20,000 feet
Maximum Takeoff Weight: 50,000 pounds
Fuel Capacity: 6,100 pounds fuel
Armament: Up to 3 pintle-mounted medium machine guns (1 on loading ramp and 2 at shoulder windows), generally 7.62 mm machine guns or Minigun rotary machine guns.
Crew: Pilot, Copilot, Flight Engineer or Loadmaster
Unit Cost: $25.1 million
Inventory: 480
Website: https://www.boeing.com/defense/ch-47-chinook/