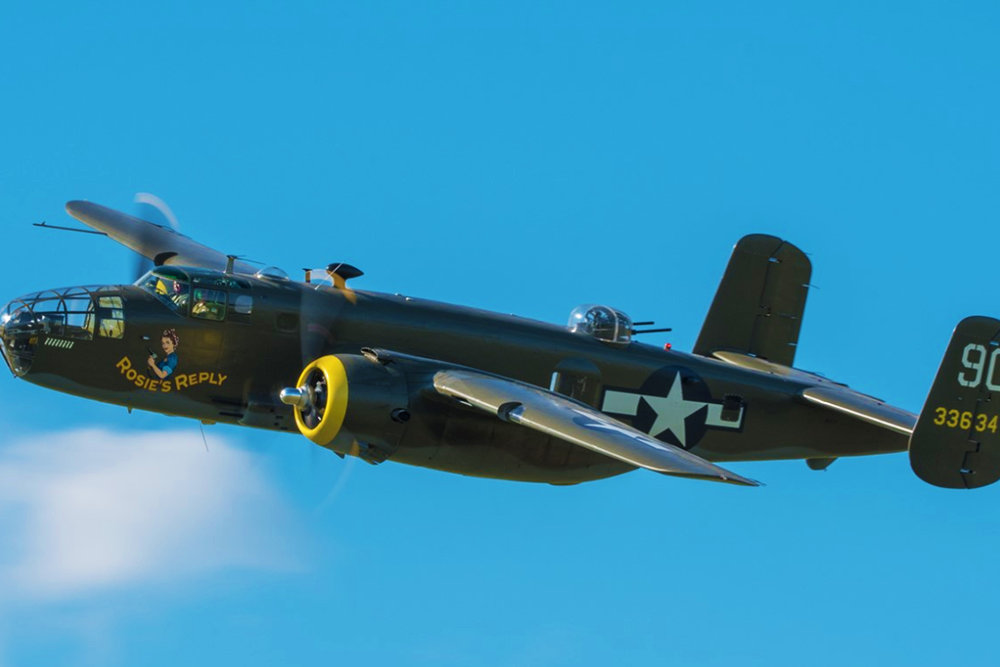 The North American B-25 Mitchell is an American twin-engine, medium bomber manufactured by North American Aviation. The design was named in honor of Major General William "Billy" Mitchell, a pioneer of U.S. military aviation.
GENERAL CHARACTERISTICS
Model: B-25D
Registration: 43-3634
Wingspan: 68′ 0″
Empty Weight: 20,300 lbs
Gross Weight: 36,500 lbs
Max Speed: 350 mph
Powerplant: Two 1,700-hp Wright Cyclone supercharged 14-cylinder radial engines
Number Built: 9,816
Housed: Yankee Air Museum
Did you know:
During World War II the B-25 became known as the most heavily armed airplane in the world.
Website: https://www.af.mil/About-Us/Fact-Sheets/Display/Article/104501/f-15-eagle/