U.S. Air Force AC-130J Ghostrider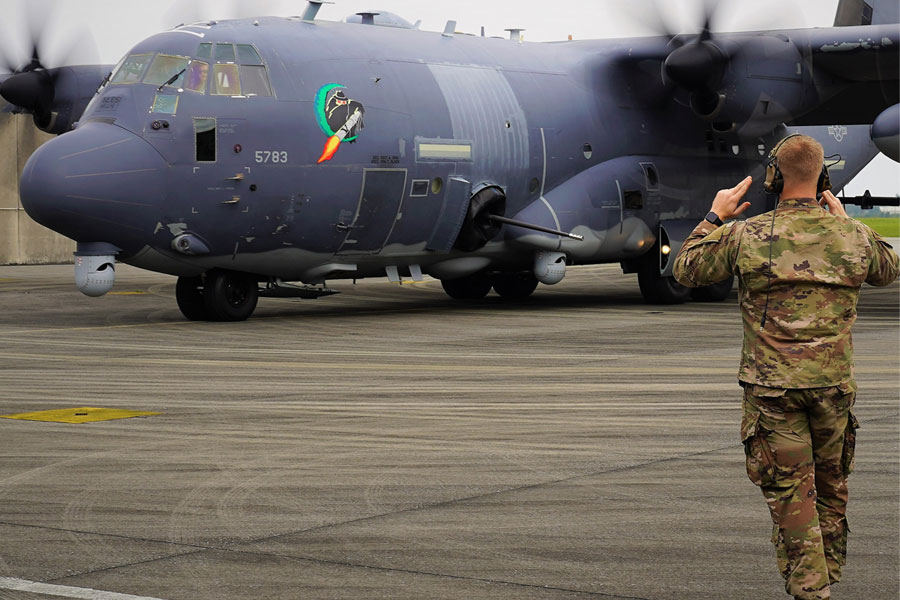 The AC-130J Ghostrider's primary missions are close air support, air interdiction and armed reconnaissance. Close air support missions include troops in contact, convoy escort and point air defense. Air interdiction missions are conducted against pre-planned targets or targets of opportunity and include strike coordination and reconnaissance and overwatch mission sets. The AC-130J provides ground forces an expeditionary, direct-fire platform that is persistent, ideally suited for urban operations and delivers precision low-yield munitions against ground targets. The AC-130J is modified with the Precision Strike Package, which includes a mission management console, robust communications suite, two electro-optical/infrared sensors, advanced fire control equipment, precision guided munitions delivery capability, as well as trainable 30mm and 105mm weapons.
DID YOU KNOW?
AC-130 gunships have an extensive combat history dating back to Vietnam where gunships destroyed more than 10,000 trucks and were credited with many life-saving, close air support missions.
In South America, Africa, Europe and throughout the Middle East, gunships have significantly contributed to mission success.
Future variants of the AC-130 will be receiving a massive upgrade, including laser canons and air-launched drones.
FAST FACTS:
Engine: Four Rolls-Royce AE 2100D3 Turboprops
Thrust: 4,700 shaft horsepower per engine
Wingspan: 132 feet, 7 inches
Length: 97 feet, 9 inches
Height: 39 feet, 2 inches
Speed: 362 knots
Range: 3,000 miles
Ceiling:  28,000 feet
Maximum Takeoff Weight: 164,000 pounds
Fuel Capacity: 57,500 pounds fuel
Armament: Precision Strike Package with 30mm and 105mm cannons and Standoff Precision Guided Munitions (i.e. GBU-39 Small Diameter Bomb, GBU-69 Small Glide Munition, AGM-114 Hellfire missile and AGM-176 Griffin missile)
Crew: Two pilots, one combat systems officers, one weapon system operator, one sensor operator and four special mission aviators
Unit Cost: $165 million
Inventory:  37 by FY 2024
Website: https://www.af.mil/About-Us/Fact-Sheets/Display/Article/467756/ac-130j-ghostrider/